European Aerodromes South – Panorama Chart 1:2.500.000, 2017-2020 - Rogersdata
Pooleys stock code: ICH559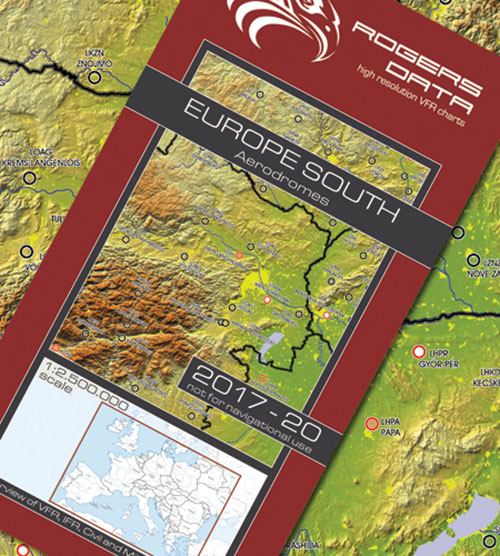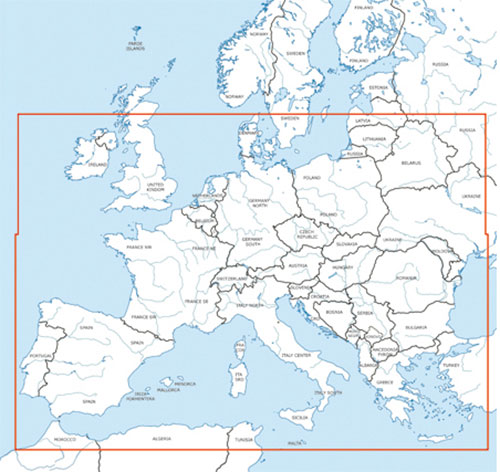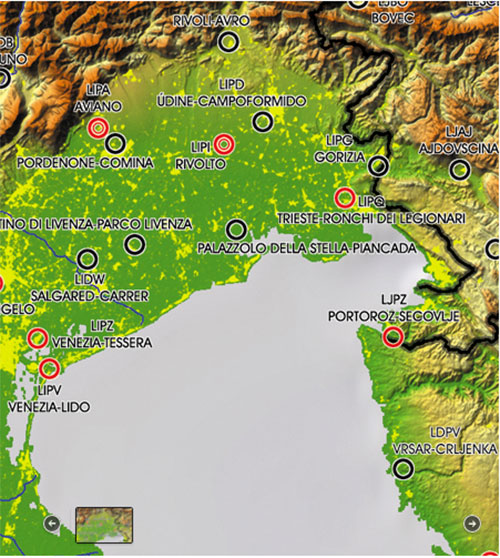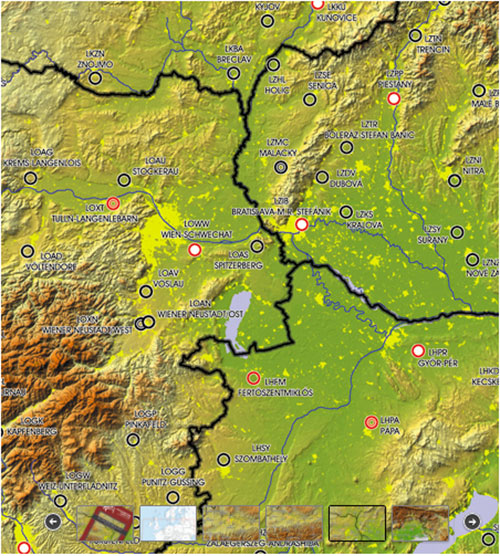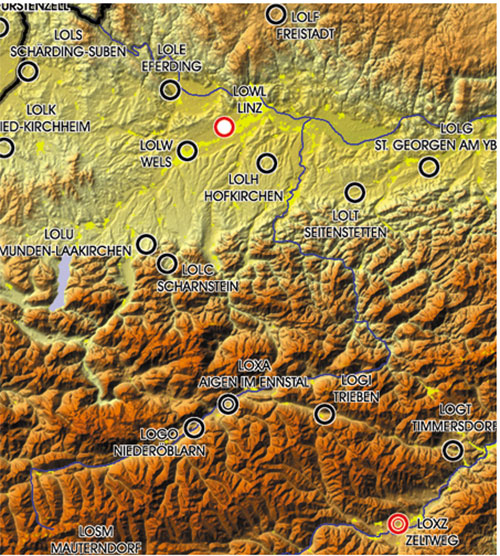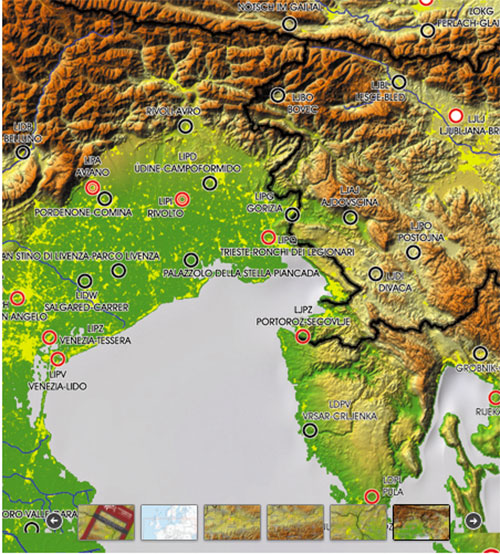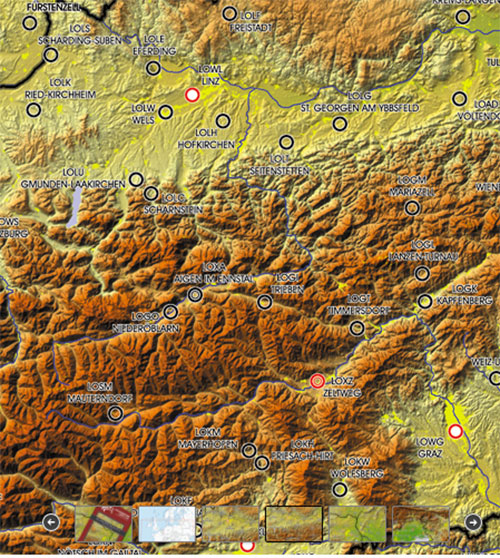 European Aerodromes South – Panorama Chart 2.500k 2017-2020
Panorama map on a scale of 1:2.500.000
Aerodromes with ICAO code
Colourful and accurate
Urban areas
International borders
VFR an IFR aerodromes
Civil- and military aerodromes
The Europe Wall Chart is an ideal chart for preparing flights to European destinations or alternates and calculating flight times, ranges and radius of action. It shows european aerodromes and contains important topographical information.
Colorful and accurate, these maps clearly depict international boundaries, major cities and towns, rivers, lakes, mountain ranges. Also listed are major airports and aerodromes. This map is great for pilots and aviation enthusiasts alike.
This extremely detailed map includes hundreds of airports both civil and military, IFR and VFR. Ideal to get an overview for preliminary flight planning and makes a great wall poster! Urban areas, terrain contours, topographical features including bodies of water and more. "European Aerodromes Rogers Data 2.500k" uses a scale of 1:2.500.000.
Whether you're a captain of a jumbo jet, a passenger on their first flight, or anything in between, this map and shown information has something for you! There are 2 map sheets (north and south), in the middle you can stick those ones together. Perfect for School- and Flight preparation-rooms or for your home.
Measures B98 x H136 centimetres.
---
£31.75 £31.75 inc. VAT (Exempt)*
---
Share this product:
---
Related products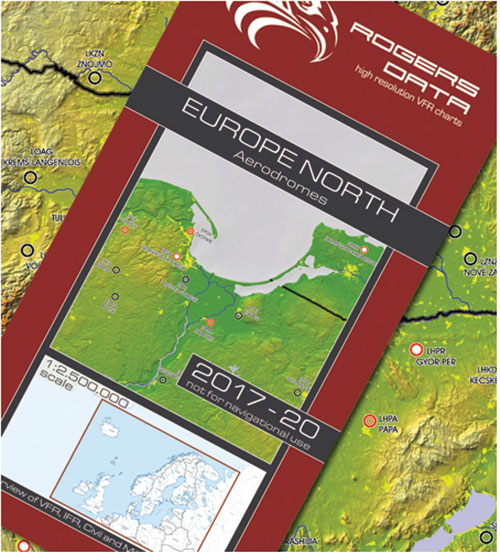 European Aerodromes North – Panorama Chart 1:2.500.000, 2017-2020 - Rogersdata
£31.75
£31.75 inc. VAT (Exempt)
View Product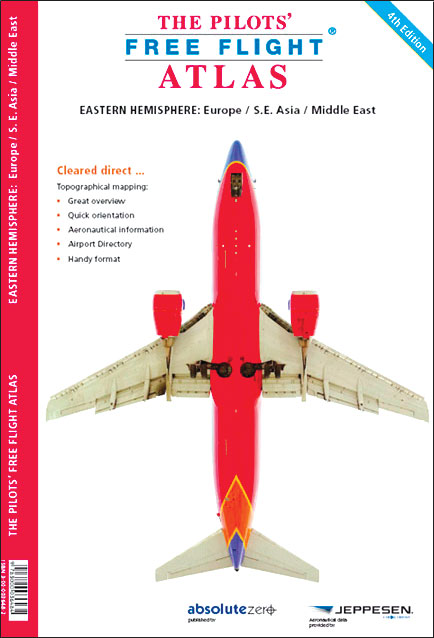 Pilots Atlas - Europe (4th Edition)
£25.95
£25.95 inc. VAT (Exempt)
View Product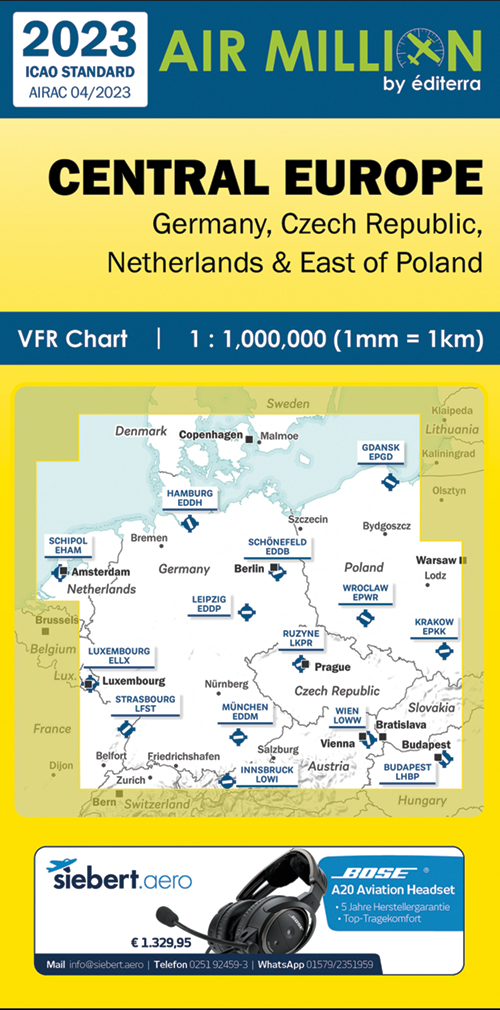 Air Million Edition 2023 – Central Europe, Germany, Czech Republic, Netherlands & East Of Poland
£18.25
£18.25 inc. VAT (Exempt)
View Product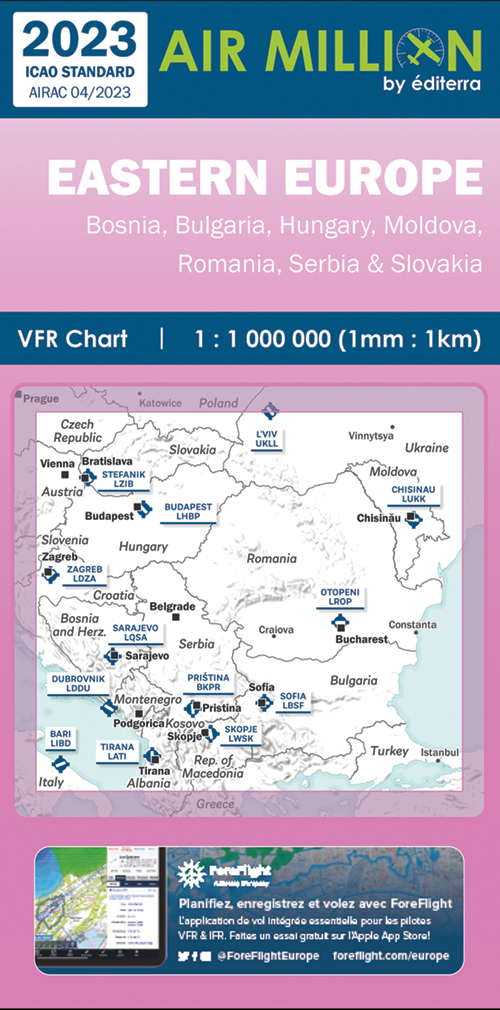 Air Million Edition 2023 – Eastern Europe, Bosnia, Bulgaria, Hungary, Moldova, Romania, Serbia and Slovakia
£18.25
£18.25 inc. VAT (Exempt)
View Product