Fuelhawk Fuel Gauge C172/19gal
Pooleys stock code: SGE084C17219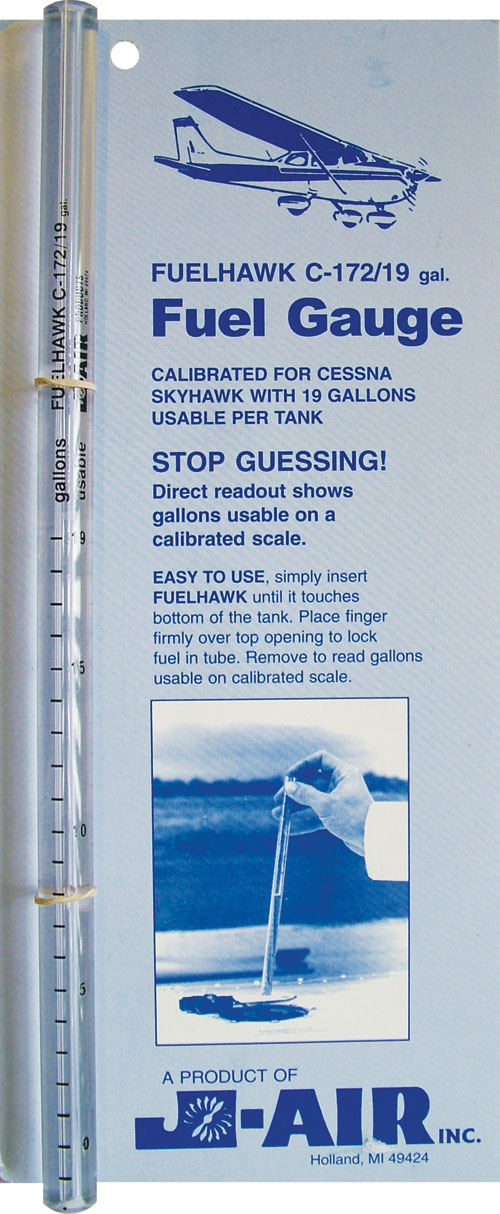 Stop Guessing! Direct readout shows gallons usable on a calibrated scale. Easy to use, simply insert Fuelhawk until it touches bottom of the tank. Place finger firmly over top opening to lock fuel in tube. Remove to read gallons usable on calibrated scale.
Aircraft Fuel Gauge specially designed for a Cessna 172 Skyhawk with standard 19 gallon tanks.

Made of heavy, clear plastic and easy to use. Simply insert "Fuel Hawk" until it touches the bottom of the tank. Then place your finger firmly over the top of the opening to lock fuel in the tube. Remove and instantly see a readout in U.S. gallons of usable fuel on a calibrated scale card. (For use in both main and auxiliary tanks.)

This fuel gauge is ideal for when the pilot must take a less-than-full fuel load due to weight considerations or measuring how much is really in the tank.
---
£13.75 £16.50 inc. VAT (20%)*
---
Share this product:
---
Related products
Fuel Stop Adaptor for Fuel Dip Gauges
£8.50
£10.20 inc. VAT (20%)
View Product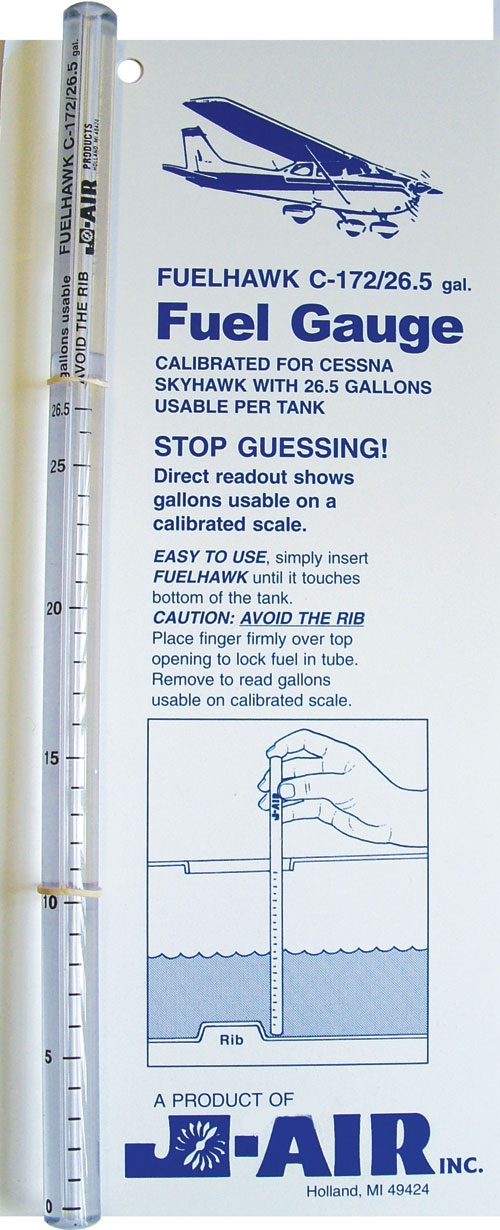 Fuelhawk Fuel Gauge C172/26.5gal
£13.75
£16.50 inc. VAT (20%)
View Product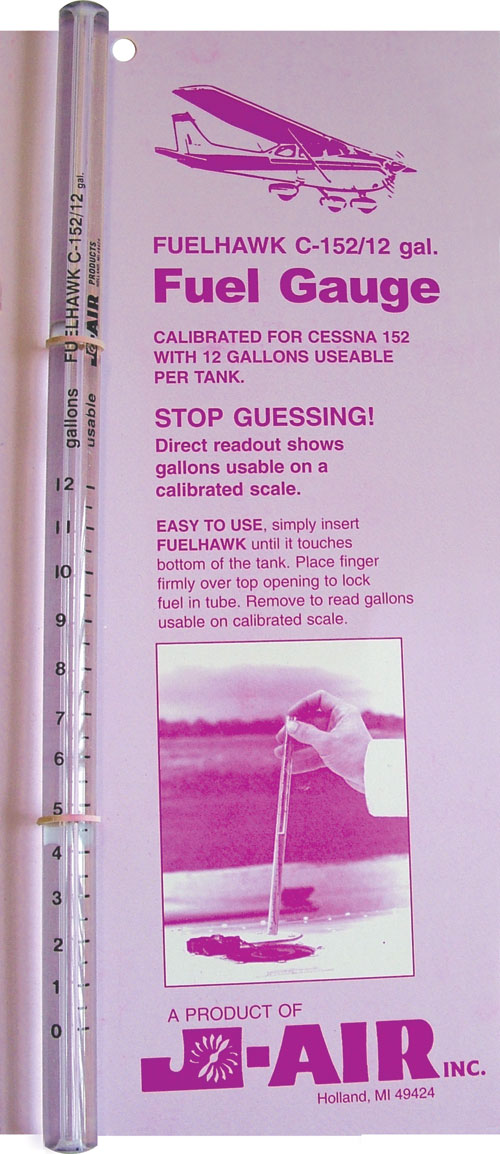 Fuelhawk Fuel Gauge C152/12gal
£13.75
£16.50 inc. VAT (20%)
View Product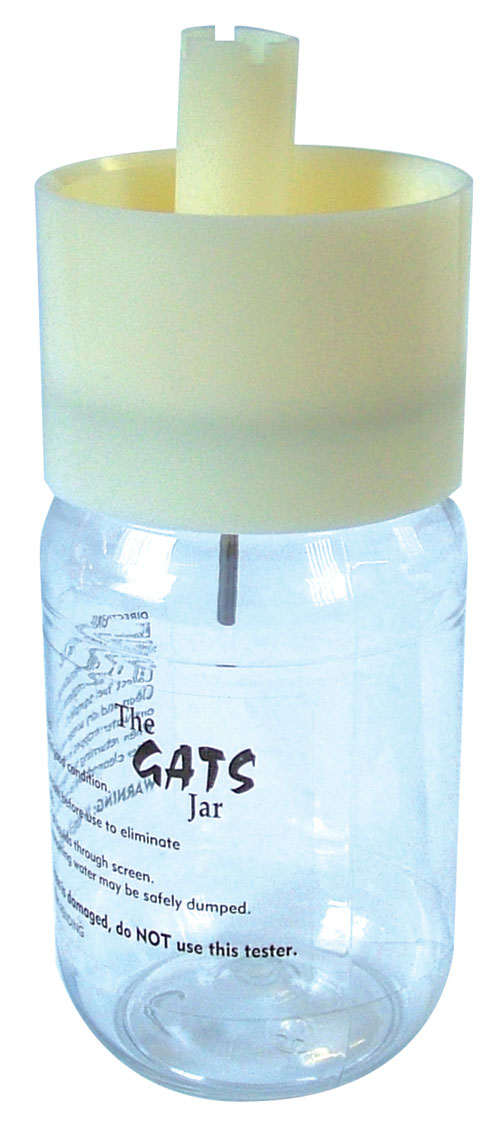 The GATS Jar – Fuel Tester
£16.66
£19.99 inc. VAT (20%)
View Product