Aeroshell Fluid 31 – 1 USG Can
Pooleys stock code: SGE631
Manufacturer's part number: VAR0001254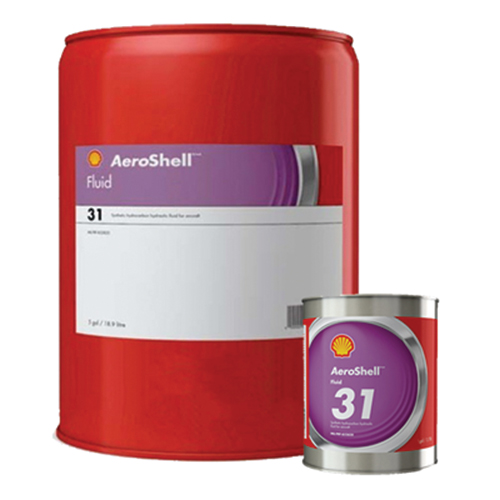 AeroShell Fluid 31 has a specially designed base stock which imparts a relatively high flash point, excellent low temperature properties and good oxidation and thermal stability. In addition, AeroShell Fluid 31 is formulated with high technology additives to provide oxidation and corrosion resistance, antiwear, and anti-foaming protection. 
AeroShell Fluid 31 is superclean filtered to ensure optimum performance in particulate monitored systems. AeroShell Fluid 31 is dyed red. The useful operating temperature range is 40 to +205°C.
Features:
Synthetic hydrocarbon based aircraft hydraulic fluid
Improved fire resistance characteristics
Good oxidation & thermal stability
Anti-foaming protection
Provides excellent corrosion resistance
Approved to:  *MIL-PRF-83282D.
Details:
AeroShell Fluid 31
Aircraft Hydraulic Fluid
Supplied in various sizes
PLEASE NOTE: Not available for guaranteed next day delivery. Please allow 5 working days for delivery.
---
£71.08 £85.30 inc. VAT (20%)*
---
Share this product:
---