Aviation Exam – EASA All ATPL Subjects + CPL + IR 3 Months Subscription
Pooleys stock code: AVI003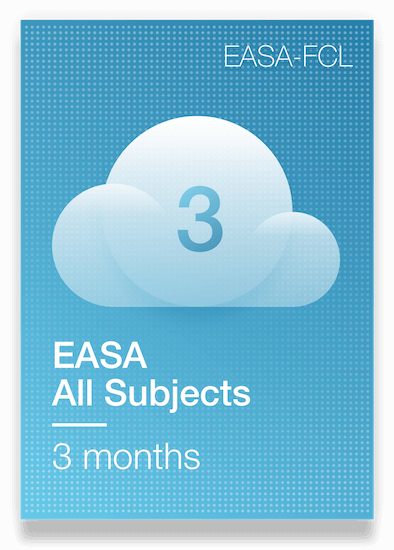 EASA Exam Preparation
Subscriptions
Aviation exam subscriptions to subjects of the EASA syllabus contain questions & answers with explanations for ATPL, CPL, IR & CBIR/EIR levels, both for airplanes and helicopters.
All Subjects of EASA Syllabus
Over 16 000 questions for the latest EASA ECQB exams

Available in variants of 1, 3, 6 and 12 months

Instant Activation

Usable offline and online.
REQUIREMENTS
Latest version of your favourite internet browser is recommended for ONLINE study.
Any device with supported version of the operating system (iOS, MacOS, Android, Windows) for Aviation Exam app that allows OFFLINE

 

test preparation.
Some questions from subject 033 - Flight Planning require the

 

Jeppesen student pilot route manual.
SUBSCRIPTION DETAILS
Get the access to the famous Aviation Exam Question Bank and avoid surprises on your EASA exams. Studying from the collection of up to date questions and answers, you get the most complex preparation for your theoretical exams for all the subjects of EASA syllabus.
The database contains over 16 000 exam questions sorted into individual subjects, areas and subareas to reflect the structure of the EASA learning objectives.
The Question Bank allows you to use filters available for various levels: ATPL / CPL / IR / CBIR / EIR / FOC (both for airplanes and helicopters).
Our specialists work hard to help you prepare in a very efficient way, bringing you the most up to date study materials.
Aviation Exam offers many features to help you get ready for your pilot exams. The questions in our database are accompanied with detailed explanations that also allow you to further improve your knowledge. The system allows you to write comments and discuss the difficult questions with other students and also to add private notes to any question you wish.
For one low subscription price you can access the Question Bank using any combination of the Apps - all at the same time. Use the cloud feature to keep your studies synchronised across all your devices. Instant activation, anywhere you are, anytime you want!
All content in English. The subscription does not renew automatically after it expires. If you wish to continue studying, you can purchase a new subscription. Info on the number of questions available for each subject and competency level can be displayed here.
WHY SHOULD I CHOOSE AVIATION EXAM
Detailed explanations to all questions
Frequent updates to ensure the best possible representation of the EASA question bank
Multi-platform capability – study online or use our applications that also run offline
Picture supplements in high quality.
Make private notes for specific questions.
Built-in navigation computers (CR-3 and E6B).
Discuss specific questions with other students through comments.
Unbeatable statistics, reports and progress monitoring.
Search for specific keywords in questions and answers.
Mark questions for later review or set various question flags.
3 sizes of the question bank (Essential – Standard – Exhaustive)
Solid company with history of 10+ years in the business of pilot exam test prep.
System reliability achieved through the use of robust hardware architecture; multiple backup systems and a high-bandwidth server connectivity.
ONCE YOU HAVE PURCHASED THIS SUBSCRIPTION AN ACTIVATION CODE WILL BE EMAILED ACROSS.  
HOW TO ACTIVATE:
Login/Register
Enter Activation Code.
AVIATION EXAM APPLICATION:
Download the Aviation Exam app from Apple/Andriod/Windows store
Login/Register
Go to Profile/Subscription and tap on Activate Subscription.
---
£49.58 £59.50 inc. VAT (20%)*
---
Share this product:
---
Related products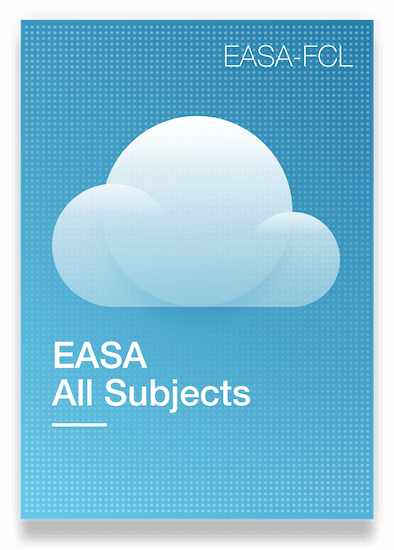 Aviation Exam – EASA All ATPL Subjects + CPL + IR 12 Months Subscription
£130.42
£156.50 inc. VAT (20%)
View Product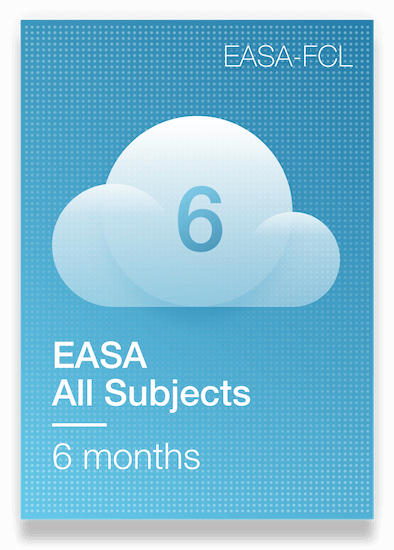 Aviation Exam – EASA All ATPL Subjects + CPL + IR 6 Months Subscription
£82.91
£99.49 inc. VAT (20%)
View Product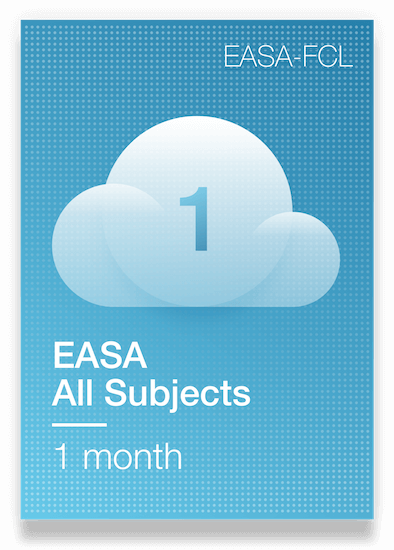 Aviation Exam – EASA All ATPL Subjects + CPL + IR 1 Month Subscription
£20.42
£24.50 inc. VAT (20%)
View Product