Bose ProFlight Series 2 Aviation Headset with Dual Plug (Fixed-Wing), Non Bluetooth (789812-2020)
Pooleys stock code: HBO240
Manufacturer's part number: 789812-2020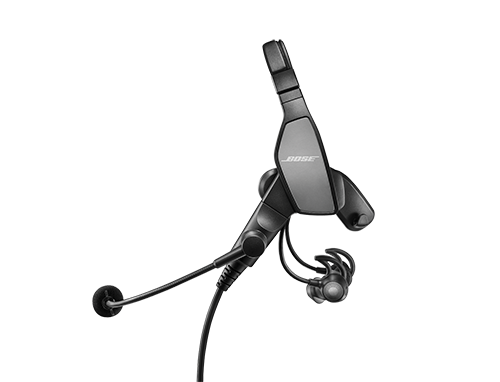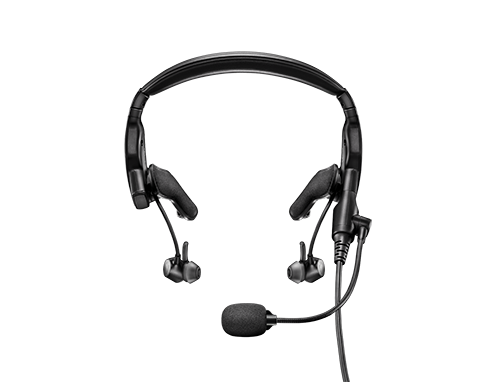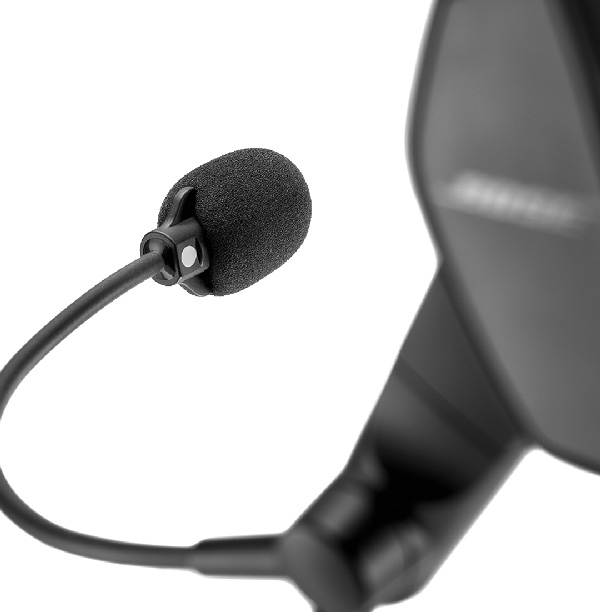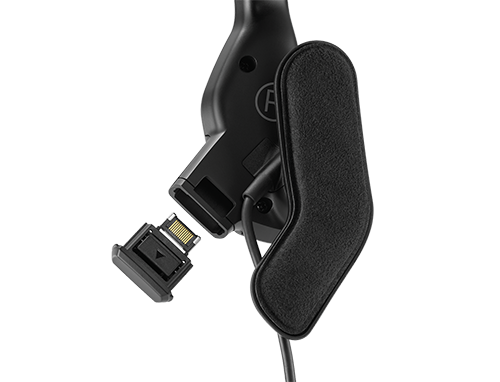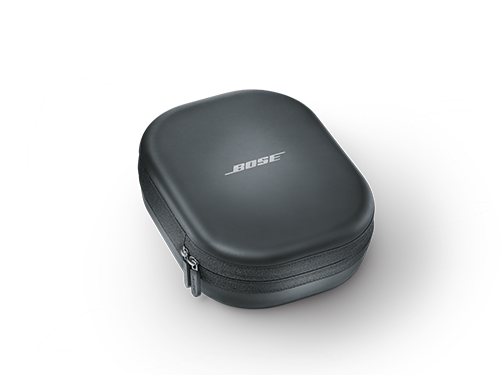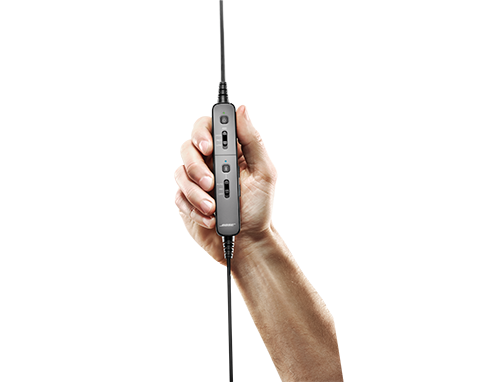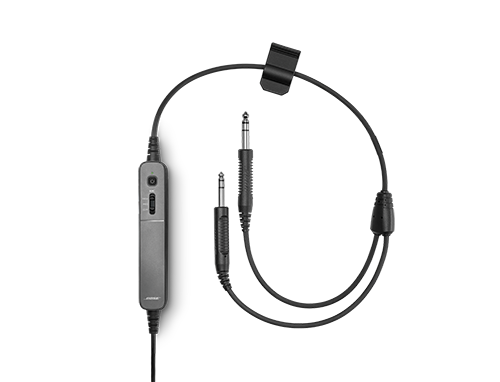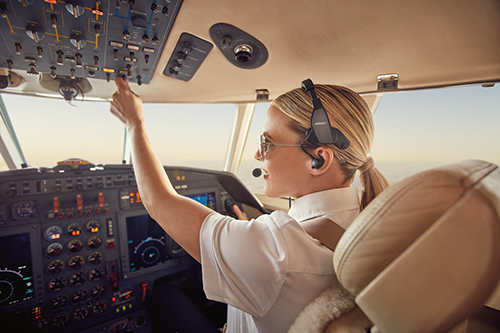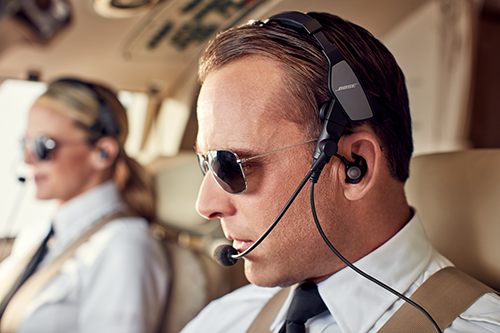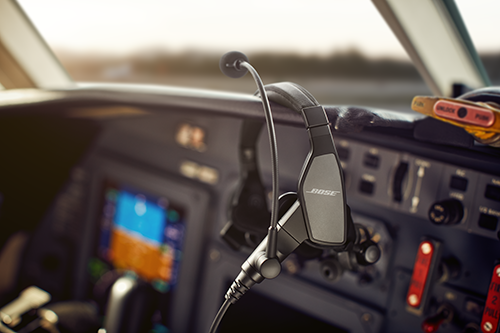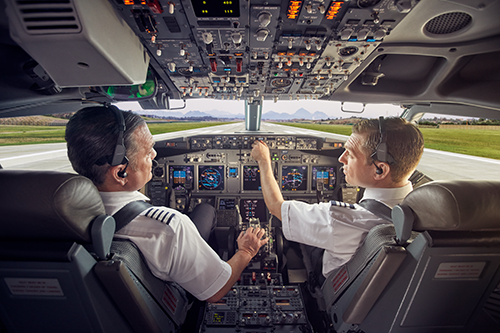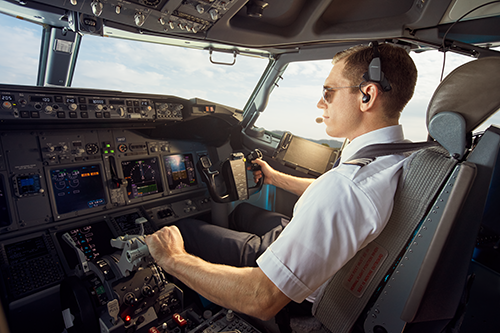 Give them a gift they'll never forget. Get a free Bose SoundLink Micro Bluetooth® speaker* (a EUR 129.95 value) when you purchase an A3 or ProFlight Series 2 aviation headset *between 19th November to 23rd December 2023.
*T&Cs apply. Only one free speaker per household regardless of the number of headsets purchased and this offer cannot be combined with any other offer including the Bose Professional Pilot Appreciation Programme. Does NOT include the Bose A20. Pooleys will ship your headset and Bose will ship the speaker free of charge separately. 
You must register your purchase on the link below, no later than January 28, 2024.
Commercial Airline Pilot and Flight Instructor Appreciation Program
The appreciation programme's intent is to thank you for purchasing a Bose aviation headset and your service and commitment to the aviation community. We hope you enjoy the unmatched combination of acclaimed noise reduction, comfortable fit and clear audio, along with some of the features like streaming audio for use with a variety of flight data apps or to listen to music.
In order to qualify for the Bose Commercial Airline Pilot and Flight Instructor appreciation programme you need to be an active commercial pilot with an airline that holds an AOC, or an active flight instructor with FI rating.
Please complete the form below before purchasing the Bose A20 or the Bose ProFlight Series 2 Aviation Headset from one of our official authorised Aviation Contract sales partners in the EMEA & India region, and upload scan copies of the following documents:
For commercial airline pilots:  A complete copy (all pages) of your ATPL/CPL and a current copy of your airline ID.
For flight instructors:  A complete copy (all pages) of your ATPL/CPL/PPL indicating Flight Instructor (FI) rating and a copy of a recent logbook page (not older than 6 months).
Upon receipt of below information we will contact you within 5 working days to confirm eligibility for the EUR 150,00 (incl. VAT) appreciation programme rebate towards the purchase of a new Bose A20 or Bose ProFlight Series 2 Aviation Headset from any official authorised Bose Aviation Contract sales partner in the EMEA & India region.
The ProFlight Series 2 builds upon the advanced technology of the original and is Bose's most lightweight, compact and comfortable aviation headset. It is engineered for the way professional pilots fly and now offers updates and enhancements based on pilot input.
Introducing the Bose ProFlight Series 2 Aviation Headset
We designed the ProFlight Aviation Headset with commercial aviators, airline pilots and lower-noise corporate flight deck environments in mind. Now, we've updated and improved ProFlight Series 2 to meet the exact specifications of the professional pilot community.
The new ProFlight Series 2 includes all the technology, noise cancellation and clarity pilots appreciated in the original ProFlight, and it remains our smallest, lightest and most comfortable aviation headset.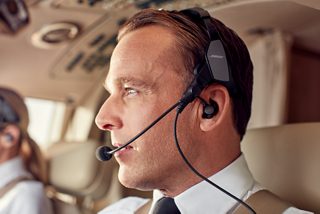 The ProFlight Series 2 weighs in at just 127.6 grams (4.5 ounces) on your head—light enough to stay comfortable even on the longest flights.
ProFlight Series 2 also includes a new thinner, lighter and more flexible cable. Enhancements to the cable provide pilots with improved freedom of movement and allow easy unpacking and storage.
Easily configured to meet your needs
Choose from three levels of active noise cancellation, control wireless Bluetooth connections to mobile devices*, audio systems and electronic flight bags, and manage other primary functions of the ProFlight Series 2 from the ergonomic control module. The included lanyard provides easy and stable storage during flight.
*On selected models. ProFlight Series 2 is now available without Bluetooth.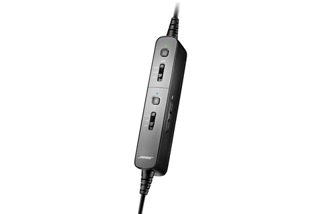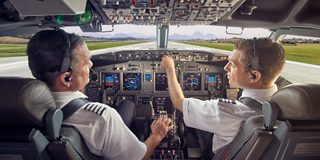 Easy Bluetooth operation and prioritisation in the Bose Connect app
Connect wirelessly to mobile devices, audio systems and electronic flight bags with the ProFlight Series 2's optional Bluetooth functions. Audio prioritisation enables you to mix Bluetooth audio with intercom audio or have intercom transmissions temporarily mute Bluetooth.
The Bose Connect app makes Bluetooth audio sharing, connection management, pairing, unpairing and renaming devices easy and user-friendly.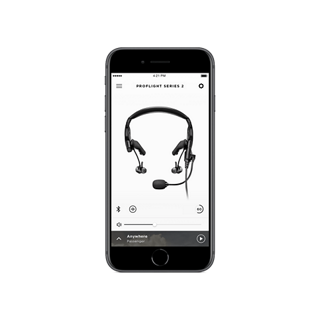 Deceptively light, impressively tough
Extensive testing in the Bose design assurance lab ensures that our ProFlight headsets are tough enough to withstand extended use in demanding environments. See how we tested the original ProFlight in this video. A five-year worldwide limited warranty provides further peace of mind.
The compact design of the ProFlight Series 2 incorporates more than 30 US utility and design patents.
Choose your headset to match your mission
Both the improved ProFlight Series 2 and the A20 Aviation Headset are products of decades of research and development. Both are FAA TSO and EASA E/TSO-C139a certified, and both feature advanced noise cancellation technology—but each is designed for different flight deck and cockpit environments.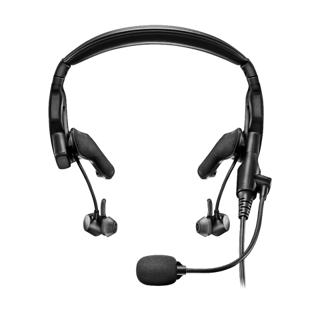 NEW PROFLIGHT SERIES 2 AVIATION HEADSET
In-ear configuration for pilots of moderately noisy aircraft, such as pressurised jets.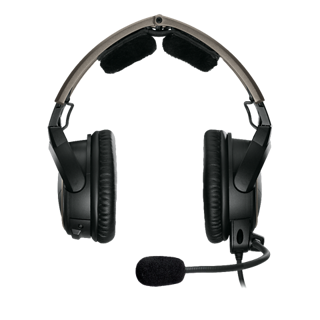 Around-ear configuration for higher-noise environments.
Fly with the Bose ProFlight Series 2 and share your photos with us for a chance to have them featured here. Share your photos on Instagram with #BoseProFlight and tag @BoseAviation.
SPECS
Dimensions/weight
ProFlight Aviation Headset (sliders not extended):

21.4 cm H x 16.1 cm W x 8 cm D (127.6 g on head)
Inputs and outputs
Available in twin-plug, five-pin XLR or six-pin LEMO plug configurations
Additional details
Two AA alkaline batteries
• Bluetooth on: at least 25 hours
• Bluetooth off: approximately 45+ hours
Aircraft power voltage range: 10–32 VDC
Average power consumption: 250 mW
WHAT'S IN THE BOX
ProFlight Series 2 Aviation Headset

Carry case

Carry case hook

2 AA batteries

Control module holder

3 sizes of StayHear+ tips (S, M, L)
789812 - 2020
---
£816.63 £979.96 inc. VAT (20%)*
---
Share this product:
---