Aircom Twins – Glossary & Vocabulary Learning Guide
Pooleys stock code: CVV012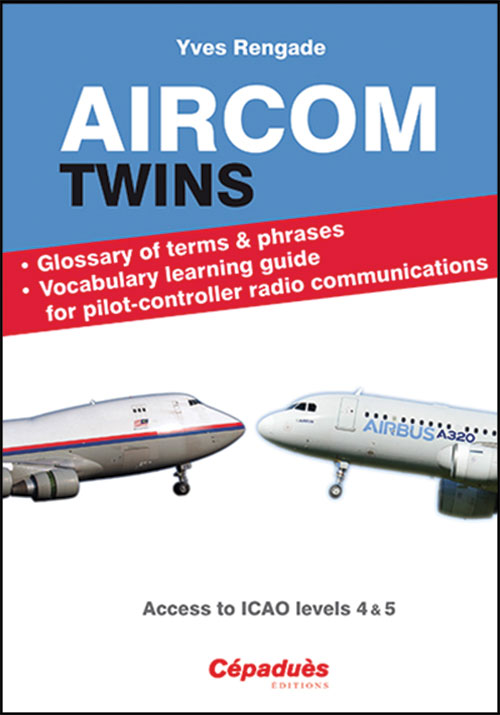 AIRCOM Twins provides you with two complementary tools that allow you to fully master the language of radio communications. 
Part I is a glossary of terms and phrases pilots and controllers used in their radio exchanges; they are presented in an authentic context of a wide variety of routine and non-routine situations. 
Part II is a vocabulary learning guide in which the terms and phrases listed in the glossary are classified by phase of flight; Thus, by selecting a phase, you will be able to revise rapidly the key terms and phrases relating to that phase. 
AIRCOM Twins will be most profitable if used jointly with AIRCOM, the associated English course in radio communications for airline pilots.
---
£26.50 £26.50 inc. VAT (Exempt)*
---
Share this product:
---