Flight Stick Raptor Mach 2
Pooleys stock code: SIM512
Manufacturer's part number: BL-RAPMAC2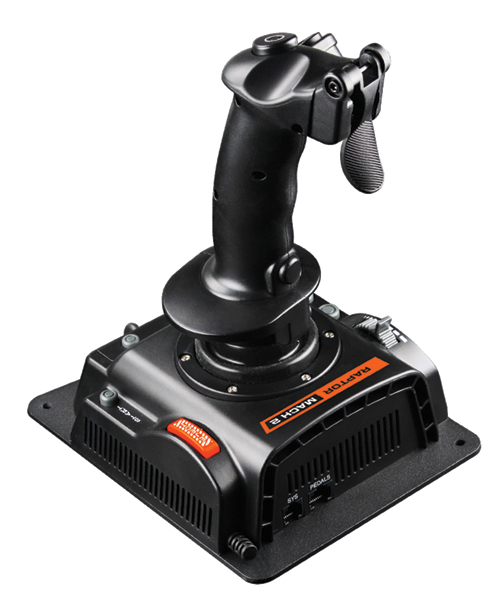 Raptor Mach 2 Joystick 
November/December 2021 issue of PC Pilot Magazine has awarded the Raptors an overall score of 90%. Full review here.
"Well designed with plenty of options, the Raptor Mach 2 is a great flight stick."
"If you're looking to buy an inexpensive though feature – rich HOTAS set up, then this Raptor range from FR-TEC should be on your list of likely candidates."
Product information
Designed for use with combat simulations and all other flight simulations, the Raptor Mach 2 provides a great sense of realism with function and button shift modes to achieve 29 programmable actions.  The ergonomic design not only looks good but also feels intuitive in-play and reduces the fatigue associated with long flying periods. 
            Electromagnetic technology for smooth precise movement and reliability 
            2 functional modes and button shifts collectively achieve 29 programmable actions
            Powerful 32bit ARM chip gives increased sensitivity and functionality 
            4 axis X,Y,Z and RX for full pitch, roll and yaw movement as well as throttle control 
            Sensitivity of 4096 points
            8 -way HAT switch with POV function provides increased control over trim, weapon systems and menus 
            Eject function button
            Trigger with safety lock function
            Dedicated shooting button
Dimensions: 202 x 162 x 255mm
Barcode: 8436563093548
Dedicated shooting button
Trigger with 'safety lock'
8-way HAT switch
Throttle for engine's power
Eject function
---
£41.66 £49.99 inc. VAT (20%)*
---
Share this product:
---
Related products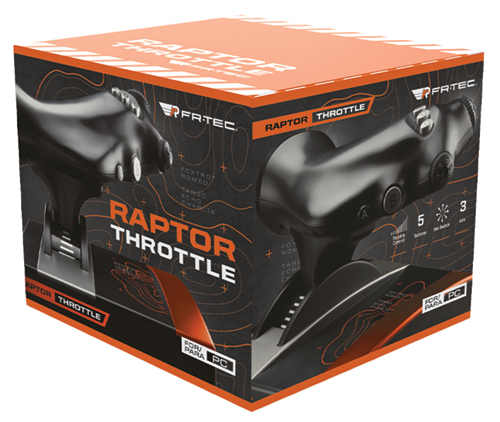 Flight Stick Raptor Throttle
£41.66
£49.99 inc. VAT (20%)
View Product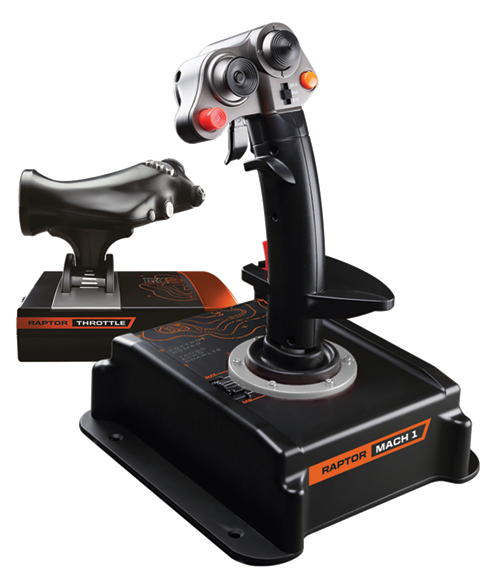 Flight Stick Raptor Mach 1 HOTAS Combo
£66.66
£79.99 inc. VAT (20%)
View Product