David Clark H10-13X ANR Headset + FREE Headset Bag
Pooleys stock code: HDC113
Best Value ENC Headset, Hardwired.
The H10-13X is a great value for pilots seeking clear, quiet Electronic Noise-Cancelling performance. The headset is hardwired to the 9V battery pack and has all the comfort features of our best-selling H10-13.4 passive noise-attenuating headset.
NRR - 23 dB passive noise reduction. Additional 17 - 22 dB low-frequency noise attenuation when ENC is activated.
Expanded, super-soft, double foam head pad.
Larger, yet lighter, undercut, Comfort Gel, ear seals.
Battery Power Module - One 9 volt battery for up to 25 hours of operation.
Exclusive, patented flex/wire boom for easy, precise microphone placement.
Reduced headband pressure.
Pilot selectable automatic Shut-Off feature.
M-7A noise-cancelling, electret microphone provides clear, crisp transmission.
In-line stereo/mono switch.
Stereo compatible for use with stereo intercom and cabin entertainment systems.
Weight (without cord assembly): 18 oz.
FAA TSO Approved C-57b, C58a.
Our ENC headsets feature electronically independent, dual earphone drivers with Fail Safe operation for uninterrupted communication - even if the ENC system or its power source fails.
THIS IS NOT A STOCKED ITEM AND CAN TAKE BETWEEN 10-15 WORKING DAYS FOR DELIVERY, SO IT CANNOT BE ORDERED ON A NEXT DAY DELIVERY
---
Choose your FREE Headset Bag Colour:
£662.50 £795.00 inc. VAT (20%)*
---
Share this product:
---
Related products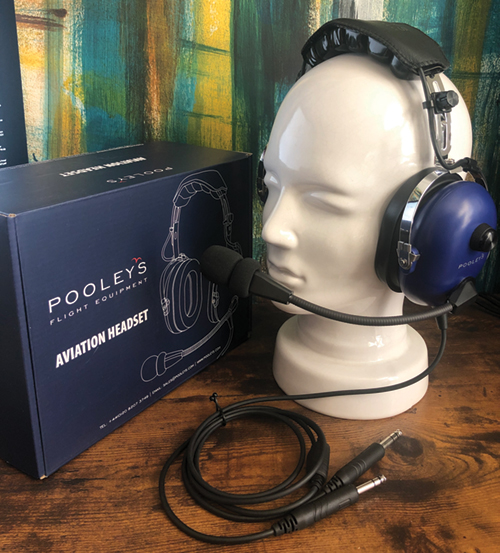 Pooleys Aviation Headset - Passive (blue ear cups) + FREE Headset Bag
£124.99
£149.99 inc. VAT (20%)
View Product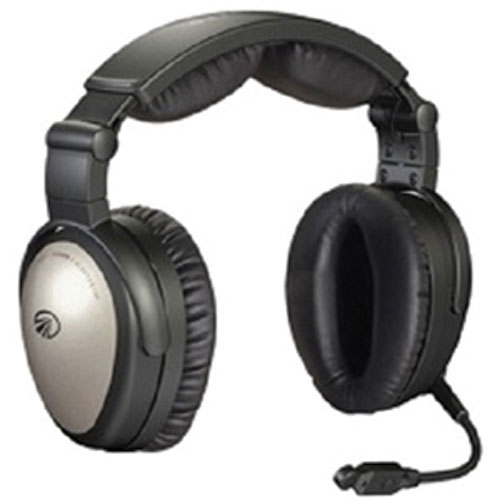 Sierra ANR Headset with Bluetooth (4000)
£662.50
£795.00 inc. VAT (20%)
View Product