Design4Pilots - Weekend Bag
Pooleys stock code: AFC512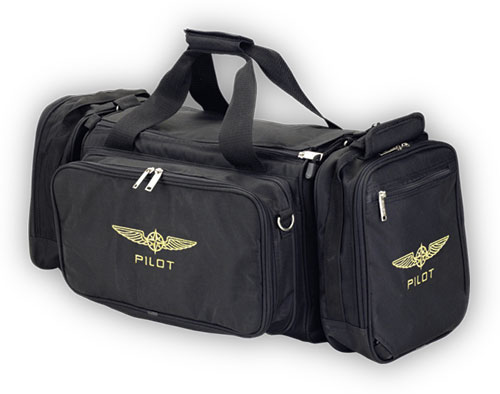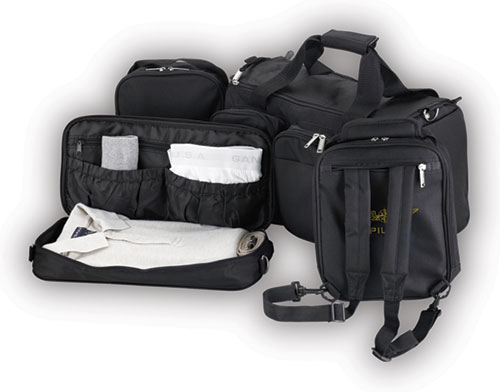 This bag is a marvellous example of the cooperation with our already-existing "PILOT POOL".
The "Weekend" has been specifically made for pilots and their requirements. You will be amazed by the diversity of this bag.
The bag is made from strong nylon and in addition is padded all over. On the front is a fold-down pocket with various storage compartments.
Next to this is a pocket for a radio or GPS, with a twin zip closure so that the aerial does not constantly have to be put up and taken down again. Both pockets have outer compartments for quick access.
There are two removable front bags for headsets, which can also be joined together as a double bag. You can use the right front bag as a practical small backpack.
On the back is a toilet bag (for the weekend), which is also removable. The carrying strap fittings are metal. There is also a hidden "secret pocket" at the back.
The large interior can be divided up in various ways to suit your needs.
The main compartment is lockable.
Size:W 61cm H 30cm D 27cm without headset bag and toilet bag: W 45cm H 25cm D 27cm
Please Note: Equipment shown is NOT included with this product.
---
£74.96 £89.95 inc. VAT (20%)*
---
Share this product:
---
Related products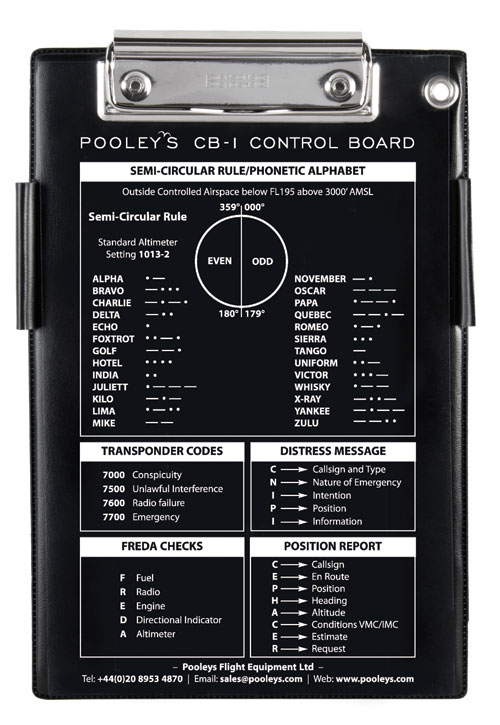 CB-1 Control Board
£16.25
£19.50 inc. VAT (20%)
View Product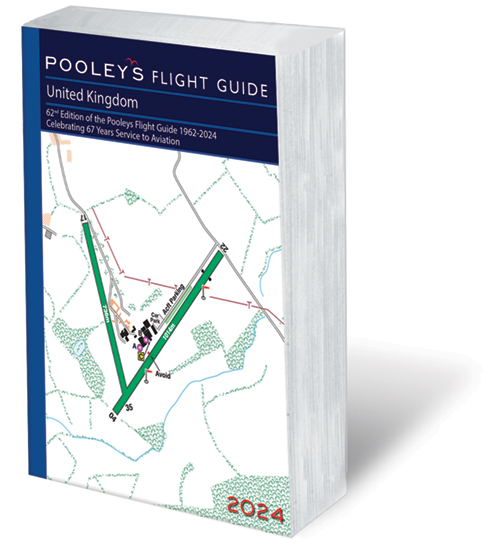 Pooleys 2024 United Kingdom Flight Guide - Perfect Bound
£29.50
£29.50 inc. VAT (Exempt)
View Product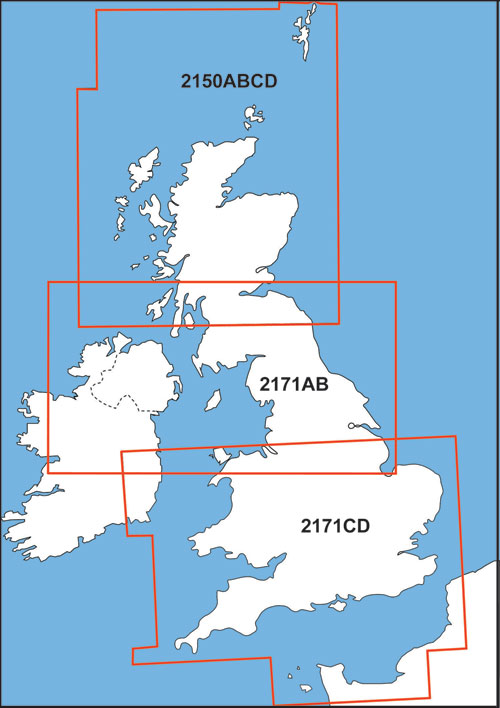 CAA UK Charts 1:500,000 Scale
£15.99
£15.99 inc. VAT (Exempt)
View Product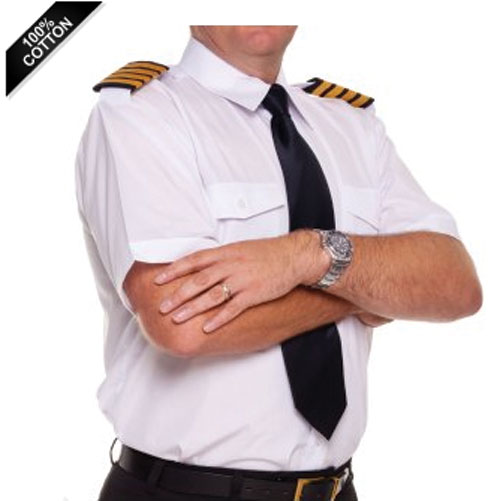 V:One X-Range Mens Short Sleeve Pilot Shirt, Comfort Fit, Tailored
£29.17
£35.00 inc. VAT (20%)
View Product