Jeppesen VFR Multi-Country European Manuals - ALPHA with Revisions & Plastic Binders 10012878
Pooleys stock code: JBM010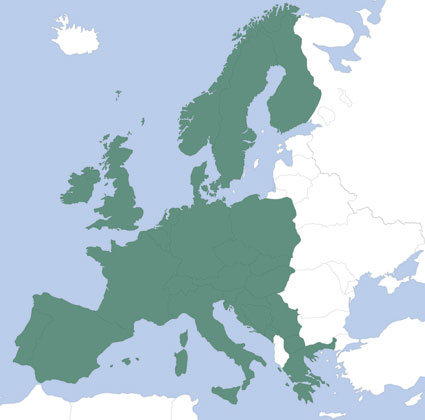 This is the Jeppesen VFR European Manuals Multi Country Flight Guide - Edition Alpha which covers the following countries for VFR flying: Austria, Belgium/Luxembourg, Bosnia-Herzegovina, Croatia, Czech, Denmark, Estonia, Finland, France, Germany, Greece, Hungary, Ireland, Italy, Latvia, Lithuania, Macedonia (FYR), Malta, Montenegro, Netherlands, Norway, Poland, Portugal, Serbia, Slovakia, Slovenia, Spain, Sweden, Switzerland, United Kingdom.
Your Benefits:
The VFR Multi Country Manual is now available in a Fully Revised Manual (Every 28 days direct to your door included in the price) with Binders .
The VFR Manual uses the same paper as the IFR manual, reducing weight and increasing space capacity in your binders. The new VFR Manual also uses the same size paper and 7-hole pattern so all VFR and IFR charts for Europe can be carried in the same binder.
To this end all existing binders ( Plastic, Deluxe , Leather for VFR and IFR ) have been replaced with one 7 hole binder that fits all Jeppesen plates
Please allow 10 - 14 days delivery.
---
£450.00 £450.00 inc. VAT (Exempt)*
---
Share this product:
---