Dual XGPS150A Bluetooth GPS Receiver
Pooleys stock code: NGP800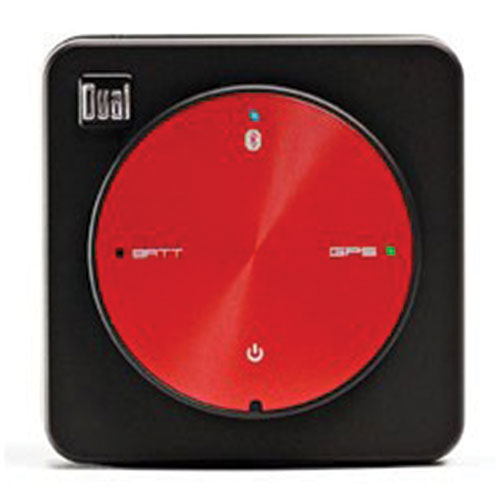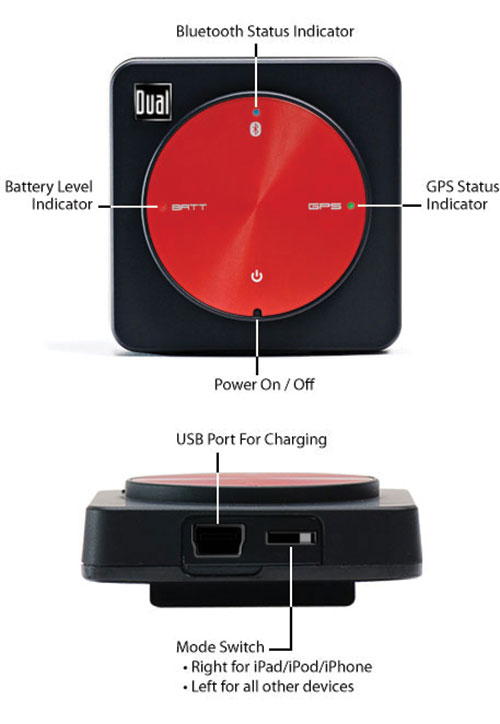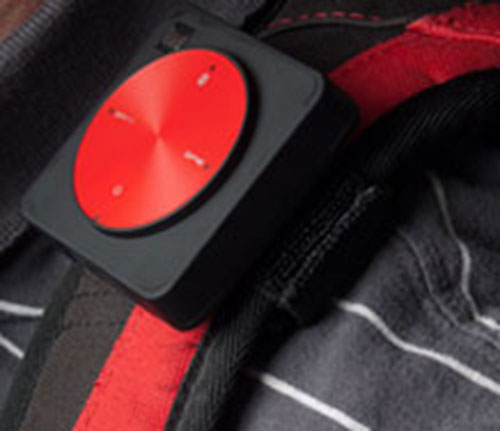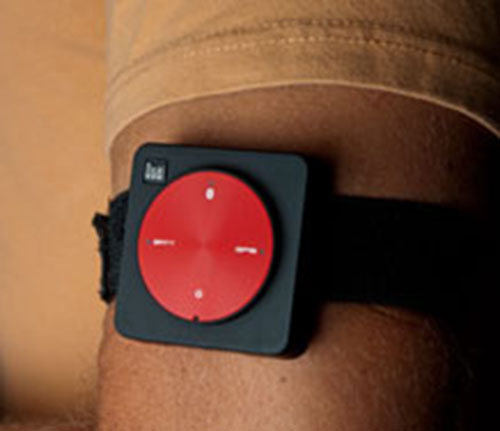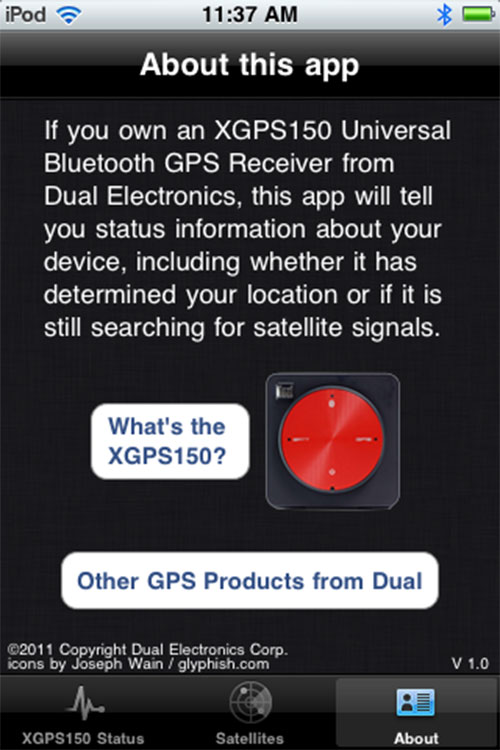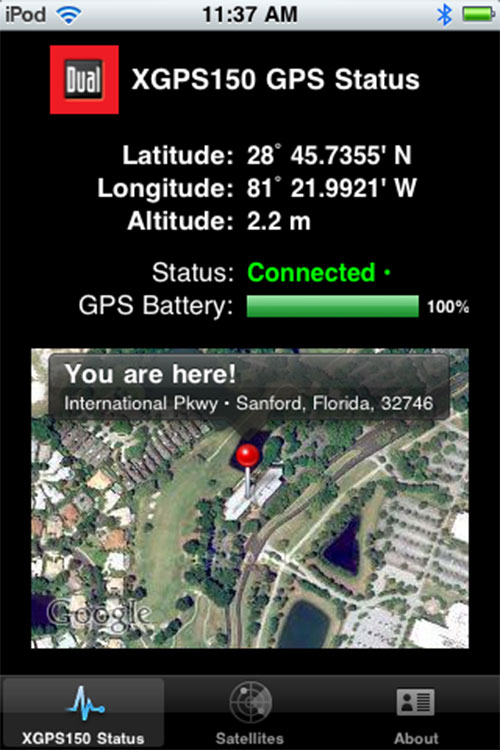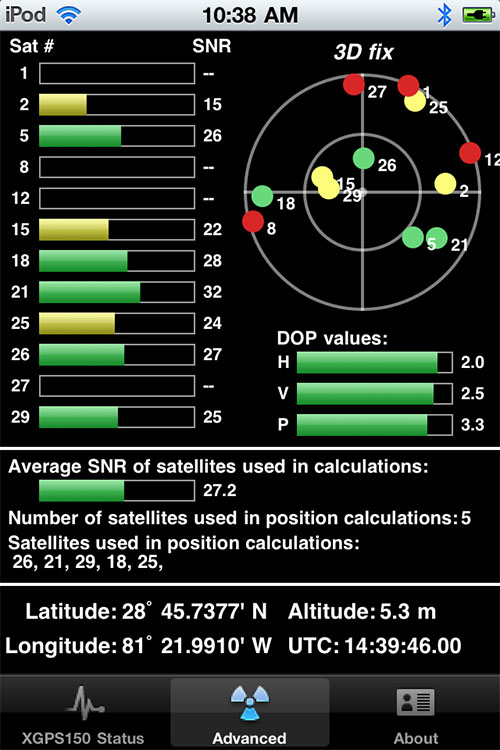 The Universal Bluetooth GPS Receiver is very simple to use. There is a quick set up process that includes pairing your device with the Receiver. Once this is done, the Receiver will automatically connect to the device it was last paired with, and you will be able to use it with hundreds of apps that require location information.

The GPS Receiver also comes with a useful GPS Status Tool app. (Available Free on the iTunes store). The app is a simple utility application for use with the GPS Receiver.
The app shows detailed information from the GPS Receiver including:
Your location (or whether the device is still determining where you are)
How many satellites the device sees and the signal strength of each satellite
The battery level of the GPS Receiver, and whether or not it is charging
Confirmation the GPS Receiver is successfully connected to your iPad/iPod touch/iPhone
The GPS Receiver includes a non-slip pad for use in a cockpit, car or a boat. The non-slip pad will stick securely to most surfaces, including vertical walls and windows. The Universal Bluetooth GPS Receiver is not waterproof, but it will withstand light splashes when it is seated properly in the non-slip pad.

A two-piece armband is also included for using the Receiver during hiking, geocaching, jogging, cycling and other outdoor activities. Use the armband without the extension to secure the GPS Receiver around the strap of a backpack, handlebar, etc.
High-sensitivity WAAS GPS receiver works with most apps that require GPS
Wirelessly connects to devices via Bluetooth
- iPad (All Models)
- iPod Touch
- iPhone
- Bluetooth-Enabled Smartphones, Tablets and Laptops (Android, Blackberry, Windows and OSX Devices)
Rechargeable battery lasts up to 8.5 hours
USB charging via the included USB cable
Includes a non-slip dashboard pad
Includes an adjustable strap to attach to an arm or a backpack
Includes 12V adapter
SPECIFICATIONS: GPS 65-channel SkyTraq GPS chipset, WAAS/EGNOS compatible

Accuracy: +/-2.5m (CEP)
Fast location acquisition times: under 30 secs (warm or cold start)
Position updates: at least once per second
Maximum speed: 1000 kts / 1150 mph
Maximum altitude: 18,000 m / 59,000 ft
Bluetooth range: 33 ft / 10m
Battery Full charge lasts for at least 8.5 hours of continuous use | Recharges in 2.5 hours
Plug in to 12VDC source for continuous use
General Supports both NMEA and Apple protocols | Firmware updateable through USB port
Small and light: 2.25" (57 mm) square, 0.75" (19 mm) deep 1.8 ounces / 51 grams
Operating temperature: 14°F - 140°F (-10°C - 60°C).
---
£120.00 £144.00 inc. VAT (20%)*
---
Share this product:
---
Related products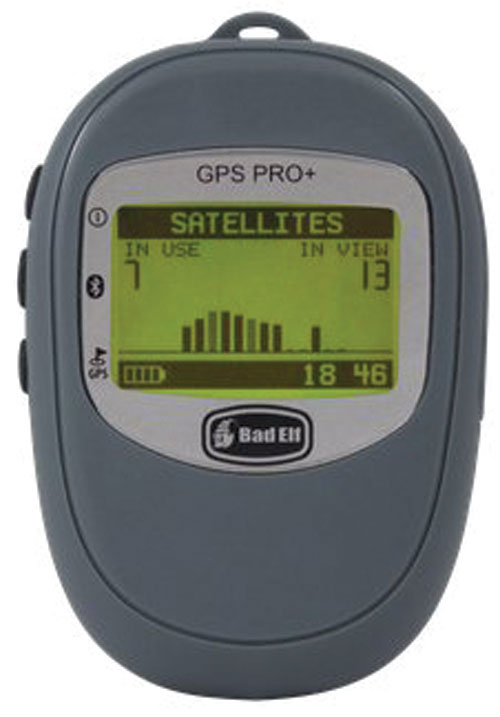 Bad Elf GPS Pro+ with Bluetooth made for iPod touch, iPhone and iPad.
£325.00
£390.00 inc. VAT (20%)
View Product