Myro and the Tiger Moth Audio Book
Pooleys stock code: BMY005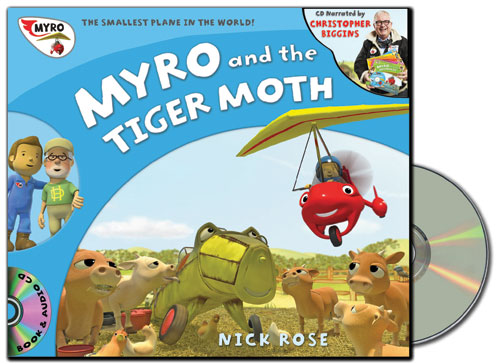 In 'Myro and the Tiger Moth', Myro meets a broken down bi-plane, and determined to see him fully restored and flying again, enlists the help of the local museum.

But spare parts are scarce and it takes Myro's eagle eyes to save the Tiger Moth from the scrapheap.
MYRO AND THE TIGER MOTH – Book 3.  The Smallest Plane in the World is having the time of his life exploring his new home in the Australian Bush!

One day Myro discovers an old-timer Tiger Moth stranded in a hangar without his wings ... and Tymo's got tales to tell that could pop anyone's rivets!

But can Myro save his new friend from the scrapheap?  Will he get Tymo cruising the skies again?

It's a race against time for Myro and his mates to rescue the trusty old bi-plane!
INSIDE: Myro and the Tiger Moth
Myro, the Smallest Plane in the World meets a broken-down Tiger Moth in a barn on an Australian farm, but discovers the old plane's propeller and wings are gone and his rivets are rusted. Tymo entertains Myro with stories from his exciting past, but explains how he is now abandoned and unlikely to fly again.
 
Myro is so concerned that he gets help from the museum's engineer to search for the vital spare parts needed to restore his friend to his former glory.
 
All is nearly lost and Tymo consigned to the scrapheap until Myro discovers Tymo's missing control panel in the barn. Myro is overjoyed that his friend will take to the skies again, and can't wait to loop the loop with him!
Audio Book  Christopher Biggins narrates Myro's adventures in the fun packed hour long CDs!
---
£7.99 £7.99 inc. VAT (Exempt)*
---
Share this product:
---
Related products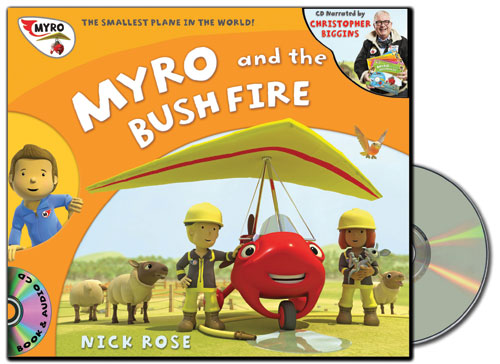 Myro and the Bushfire Audio Book
£7.99
£7.99 inc. VAT (Exempt)
View Product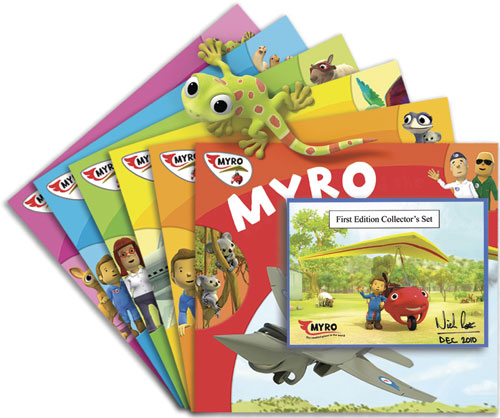 Full Set of Myro Books x 6 - Nick Rose
£39.99
£39.99 inc. VAT (Exempt)
View Product