Myro, The Smallest Plane in the World - Song Book with Audio CD
Pooleys stock code: BMY100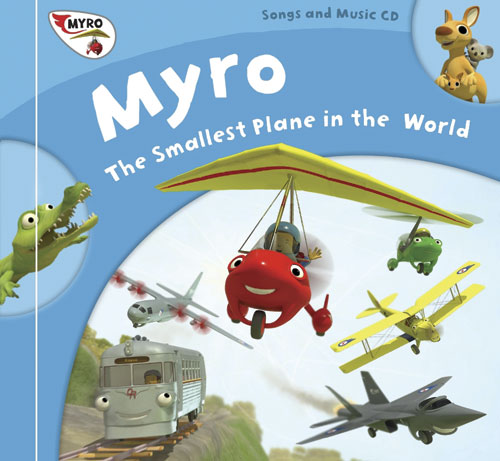 'Myro's Song Book' is a fully illustrated picture song book plus CD which lists the lyrics to 9 original and catchy songs.

Based on the first series of books, kids and adults alike will love the songs, finding themselves singing along at home or in the car!
Bring to life Myro's Australian adventures with this 60min CD of 11 original and Catchy songs!

There is a double page spread for every song, printed with the lyrics so you can sing-a-long!

01. Myro's Song
02. Moving Day
03. Snap!
04. Hercules Hana
05. Good as New
06. Best 'Best Friends'
07. Rayco Rollin'
08. Freefall
09. Supersonic
10. Orchestral Theme Tune
11. Supersonic! - Live

The School's Musical was based on these great songs!

Inside 'Myro's Song Book'
Each song has it's own double spread printed with the lyrics for you to sing-a-long too!
'Myro's Song' double spread
Myro's Song book was produced by a talented team of professionals:
Songs: Nick Rose
Songwriter and Composer: Mike Roberts
Theme Tune Composer: Nick Rose
Orchestral Theme Tune Performed and Produced by: Jamie Salisbury
Lead Vocals: Barnaby Race, Anna Neale, Luke and Georgina Cutherbert Chattaway
Backing Vocals: Lynset Berry
---
£9.99 £9.99 inc. VAT (Exempt)*
---
Share this product:
---
Related products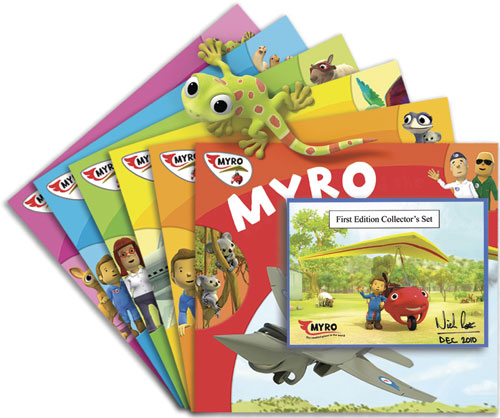 Full Set of Myro Books x 6 - Nick Rose
£39.99
£39.99 inc. VAT (Exempt)
View Product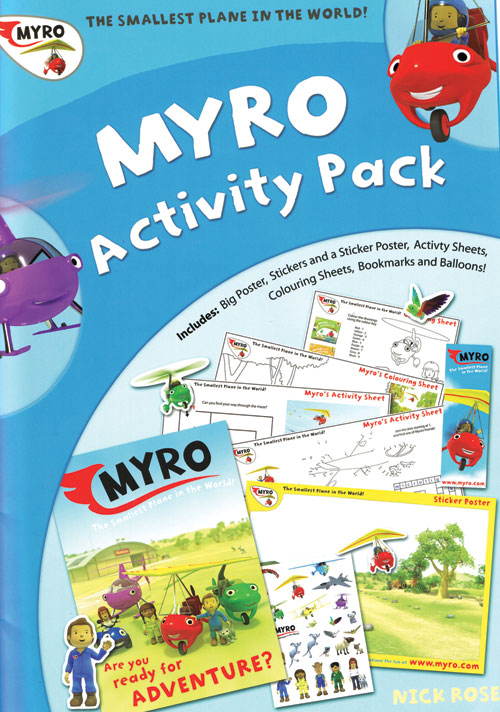 Myro Activity Pack - Nick Rose
£3.99
£3.99 inc. VAT (Exempt)
View Product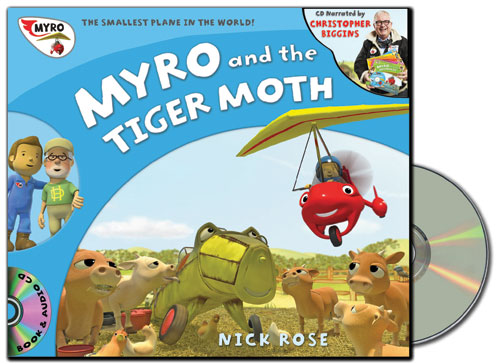 Myro and the Tiger Moth Audio Book
£7.99
£7.99 inc. VAT (Exempt)
View Product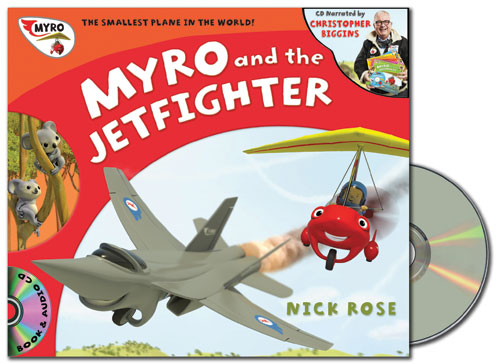 Myro and the Jet Fighter Audio Book
£7.99
£7.99 inc. VAT (Exempt)
View Product