RantXL Radio Aids Navigation Tutor Release 4
Pooleys stock code: VTV008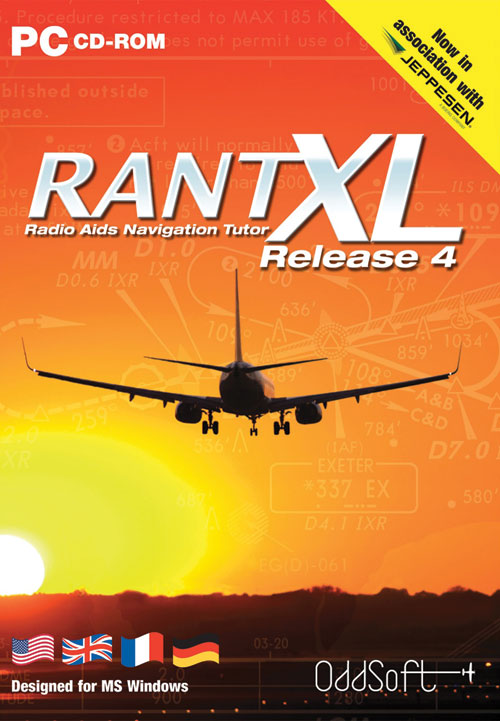 Introduction to RANT XL Release 4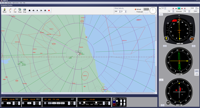 RANT XL Release 4 is the latest, fully Windows 10 compatible version of the Radio Aids Navigation Tutor and provides all the ground training a trainee pilot, who has never seen a VOR or NDB, needs to progress to being able to navigate the most complicated radio-aids navigation task - whether en-route or in the terminal area. Here is a completely re-engineered package which contains the tutorials and exercises that have made RANT so popular as a training tool but which has many new features and has been brought right up-to-date with photo-realistic instruments, including the Bendix/King Silver Crown range, and actual en-route, approach and departure charts, in association with Jeppesen Sandersen Inc. A full suite of context-sensitive help pages completes the product. RANT XL runs on computers using Windows XP through to Windows 10.
RANT XL can be run in UK English, US English, French and German.
RANT XL databases cover all of the USA, Australia, New Zealand, Cyprus, South Africa, Morocco, Egypt, The Arabian Gulf plus most of Western Europe as shown below. Limited Jepessen charting and plates are available for the UK, parts of Europe and Florida.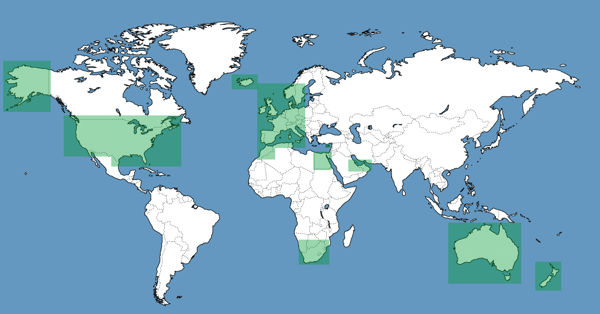 RANT XL Release 4 Features:
Jeppesen charting and approach plates
Fully compatible with Microsoft Windows XP through to Windows 10
Supports UK and US English, French and German languages
Database covering all of the USA plus Canada, Australia, New Zealand, South Africa, Morocco, The Gulf, Cyprus and most of Europe.
RANT is in use in many training schools including Oxford Aviation Academy, Cabair, Flight Training Europe and CTC as well as the RAF and thousands of individual users. The CAA list RANT in the training aids section of LASORS.
RANT XL - Getting Started
To view any of these images full-screen just click on them.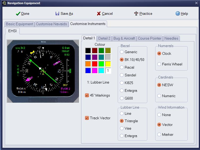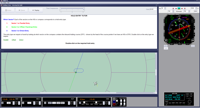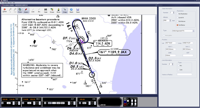 To start using RANT XL and learning the black art of radio aids navigation couldn't be simpler. Go straight to the tutorial section and work your way through in the language of your choice. You can accept the photo-realistic instruments we have selected as the default or you can go the NAV FITS section. There you can select from a number of proprietary instrument configurations ranging from a simple DI/OBS up to modern EFIS presentations with RNAV and GPS. Your selection can be modified further by altering the presentation and functionality of the instruments. RANT XL is the only program we know of that can accurately simulate ADF dip - an error that must be mastered before taking the Instrument Rating Test. Save this to a new file and then the exercises and practice will be based upon your choice! More than 60 tutorials cover the complete spectrum of radio navigation techniques.
Initial tutorials describe the instruments and their functions, then progress to basic radnav techniques leading up to NDB/VOR joins, holds and ILS procedures. In association with Jeppesen Sanderson inc we have a section on interpreting en-route and approach charts and there are also tutorials on compass turns, mental dead-reckoning and Morse. Once a radio aids navigation tutorial is completed that technique can then be practised in the appropriate EXERCISE section. The computer will pick a task, for example fly inbound on a certain track to a beacon, which you will then attempt. You may monitor your progress on the screen or have your position hidden until the end of the exercise as you wish. Because the task is chosen at random there are an unlimited number of exercises that can be flown. RANT XL is an excellent training tool both for private pilots and those in a more formal training environment. During any exercise, or flying in the practice mode, a recording may be made of your progress (or otherwise!) and saved for later playback. This is particularly useful for instructors who can set work for students or demonstrate the classic NDB entry and hold. Exercises exist for all procedures, probably the most useful being the approach and departure from selected aerodromes. Here you are able to fly the aircraft using an on-screen Jeppesen plate and toggle between the plate and the map screen to monitor your progress. Wind can be selected or chosen at random with the option of real or forecast wind (varying slightly as it does in the real world). Over eighty exercises are included covering all of the popular UK Instrument Rating Test destinations plus some European, New Zealand and US airfields, but additional libraries of approach/departure plates and navexes can be created by the user using the PROCEDURES BUILDER. 
System Requirements: Windows 98/ME/2000/XP/Vista/7/8, 64 Mbyte RAM, 16-bit colour with 800x600 resolution or better. A minimum screen resolution of 1024x768 is recommended. For enhanced graphic effects 1 GByte RAM is required. RANT will work on a Mac but only on the Windows emulator or when loaded (on an intel-based Mac) in Windows on a Mac.
---
£66.63 £79.96 inc. VAT (20%)*
---
Share this product:
---
Related products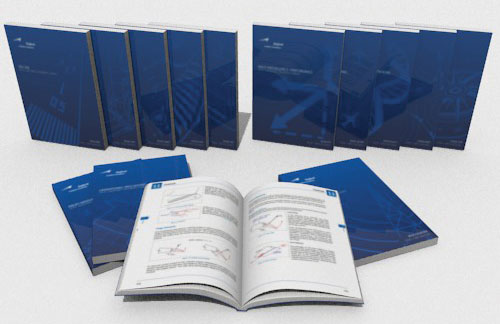 CAE Oxford Aviation EASA ATPL Training Manuals 1-14
£795.00
£795.00 inc. VAT (Exempt)
View Product