Air Pilot's Manual Volume 6 Human Performance & Operational Procedures – eBook
Pooleys stock code: BTT060E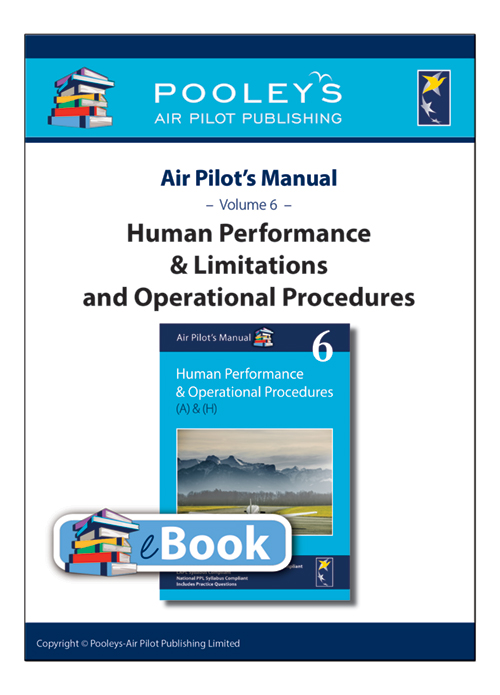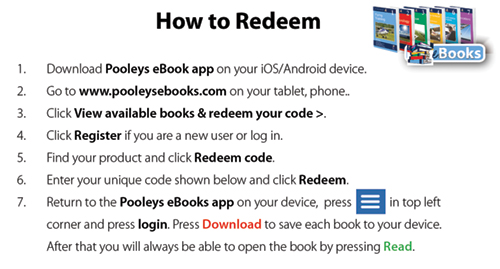 Pooleys eBooks are now available for Apple iPads and iPhone as well as Android devices. (Not Apple Mac or PC)
PLEASE NOTE: - this product DOES NOT DOWNLOAD AUTOMATICALLY. A code will be emailed or posted to you  (Monday to Friday) with detailed instructions on how to redeem your code and how to download your eBook within the Pooleys eBooks app.
The Pooleys eBooks app can obtained for free on Google Play or iTunes. You are not purchasing a printed book.
CURRENT EDITION: UK CAA & EASA 6th EDITION COMBINED NOVEMBER 2022
Updated June 2021 with new and relevant material for the PPL e-Exam.
Download your FREE PPL e-Exam Learning Objectives Guide which cross-references the Learning Objectives from the exam feedback to the relevant chapters in the Air Pilot's Manuals.
Over 200,000 copies sold, this is the 6th of 7 volumes in a leading and most highly respected series of manuals for the training of private pilots. Constantly updated, edited and revised, by a highly qualified team. The Air Pilot Manual series, a long recognised comprehensive reference available to both the student and instructor, is the standard reference for the CAA PPL examinations.
VOLUME 6 – THE AIR PILOT'S MANUAL, HUMAN PERFORMANCE AND OPERATIONAL PROCEDURES
ISBN: 978-1-84336-234-0
Human Factors and Pilot Performance;
Your Body, Mind & Senses – Decision Making; Stimulus, Stress & Sleep; Personality & Behaviour; Working in the Modern Cockpit
Operational Procedures
Practice Questions after each section
COMBINED WITH OPERATIONAL PROCEDURES: EASA Part-FCL.120 & 215 requires that applicants for the LAPL(A) and PPL(A) study a course of theoretical knowledge training and pass a theoretical knowledge examination in nine subjects, which is an increase on previous legislation. The aim of this manual is to provide the required material to study for, and pass, the EASA Part-FCL LAPL(A) and PPL(A) Operational Procedures theoretical knowledge examination. The subject matter covered in Operational Procedures is common to other subjects in both the LAPL(A) and PPL(A) syllabus; therefore, it is recommended that this exam be taken once all of the other series of Air Pilot Manuals have been studied.
Please note. Instructions to redeem and download your ebook will be emailed to you, normally within 24 hours but please allow up to 3 days. Your Email will be sent during working hours between Monday and Friday.
– A Condensed History of the Air Pilot Manuals –
For over 35 years the Air Pilot Manuals have led the academic training of pilots in the United Kingdom and in many countries around the world.
I first met Trevor Thom, a professional pilot and natural teacher, in Melbourne during a visit to Australia in January 1985. He already had his series of PPL Manuals for the Australian market and I asked him to produce a series for the New Zealand market where we had a small aviation business. Having completed this task, Trevor immediately began writing the first of the Air Pilot Manuals for the United Kingdom market and this project began in earnest on 5th December 1985.
Both Trevor Thom and Robert Johnson commenced the task in my office at Felden, Hertfordshire. By the end of the following year, all four volumes were completed and were published in February 1987. By the end of that year, we estimated that 95% of all the UK Flying Schools were using our manuals. Volumes 5, 6 and 7 followed, so completing the full series which also now includes the Question & Answer Exam Books Volumes 1-9 and the Air Presentations series of PowerPoint Teaching Aids.
Unfortunately, Trevor Thom had a serious accident at home which prevented him from continuing with the editing of the manuals. His rights were eventually sold to David Robson, another experienced pilot and natural teacher, who progressively improved the drawings and brought colour into the manuals for the first time.
Over the years there have been many assistant editors, in particular Peter Godwin, whose help I first asked for in the very early days with Trevor Thom and which continued until quite recently. The rights in the Air Pilot Manuals are now vested with the Pooley family and they continue to be edited by Dorothy Saul-Pooley, with the assistance of Daljeet Gill who is responsible for the design and layout, and are published from our offices at Shoreham Airport. The APM series of manuals are used in many countries around the world.
The Air Pilot Manuals have an outstanding reputation for accuracy and are continuously updated. They are recommended CAA reading material and are referred to extensively in the CAA examination answer booklet.
Robert Pooley CStJ FRIN FRAeS MBE
---
£22.99 £22.99 inc. VAT (Exempt)*
---
Share this product:
---
Related products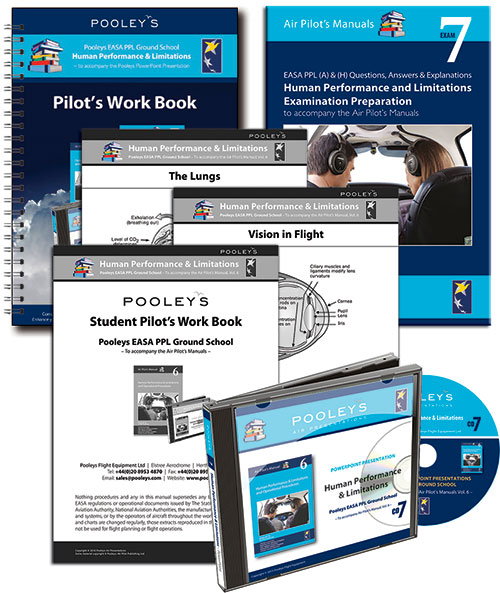 CD 7 – Pooleys Air Presentations - Human Performance & Limitations PowerPoint Pack
£49.95
£49.95 inc. VAT (Exempt)
View Product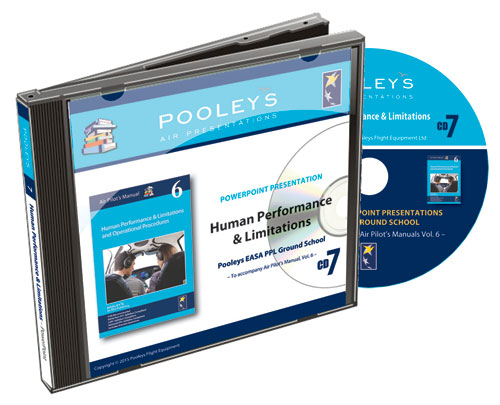 CD 7 – Pooleys Air Presentations, Human Performance & Limitations Powerpoint
£32.46
£38.95 inc. VAT (20%)
View Product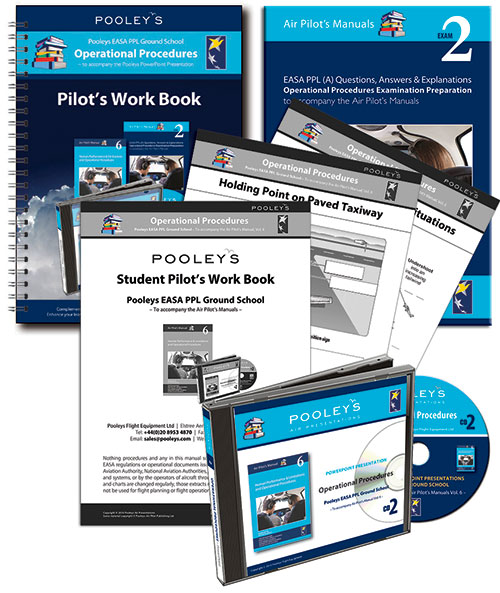 CD 2 – Pooleys Air Presentations – Operational Procedures PowerPoint Pack
£49.95
£49.95 inc. VAT (Exempt)
View Product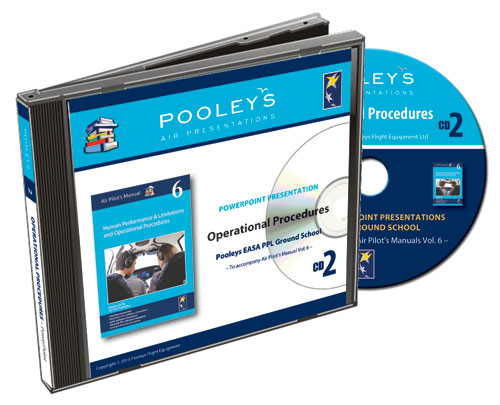 CD 2 – Pooleys Air Presentations, Operational Procedures PowerPoint
£32.46
£38.95 inc. VAT (20%)
View Product