Microlight Pilot's Starter Kit for Ireland
Pooleys stock code: PSK MICRO IRELAND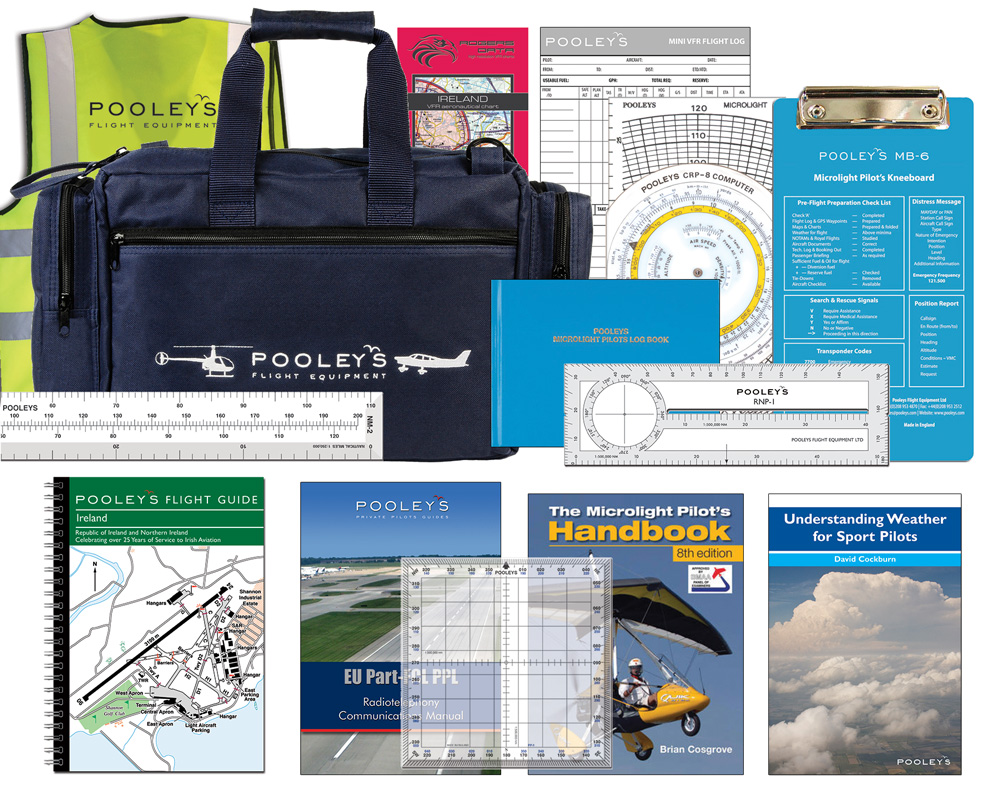 This Microlight Pilot's Starter Kit for Ireland consists of:
The Microlight Pilot's Handbook
Understanding Weather for Sport Pilots
CRP-8 Microlight Flight Computer
Microlight Log Book
PP-1 Protractor
NM-2 Scale 1:500,000 x 1:250,000
RNP-1 Plotter
MB-6 Kneeboard
Mini VFR Flight Log Pad
RT Communications Manual
Rogersdata 1:500,000 Chart
Current Pooleys Ireland Flight Guide-Spiral
FC-8 Pilot's Flight Bag 
Pooleys High Visibility Jacket.
Pooleys £10 Gift Voucher
BUY THE COMPLETE KIT - A SAVING OF 20% IF PURCHASED SEPARATELY!!
---
£154.99 £154.99 inc. VAT (Exempt)*
---
Share this product:
---
Related products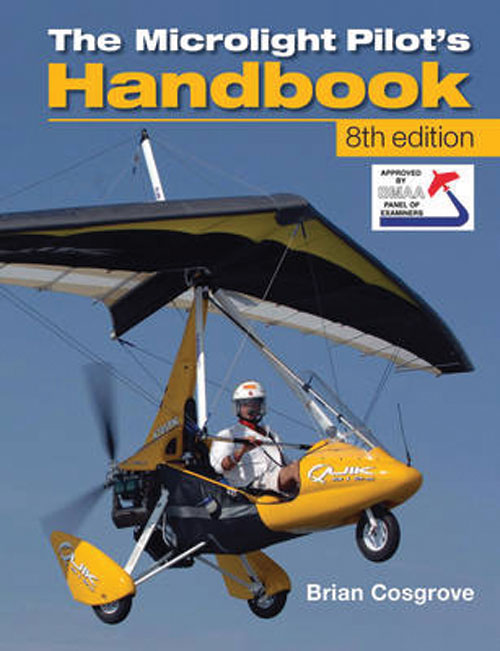 Microlight Pilot Handbook, 8th Edition - Cosgrove
£20.00
£20.00 inc. VAT (Exempt)
View Product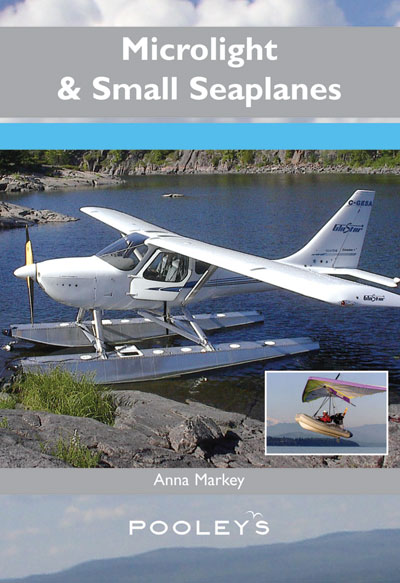 Microlight & Small Seaplanes - Anna Markey
£15.00
£15.00 inc. VAT (Exempt)
View Product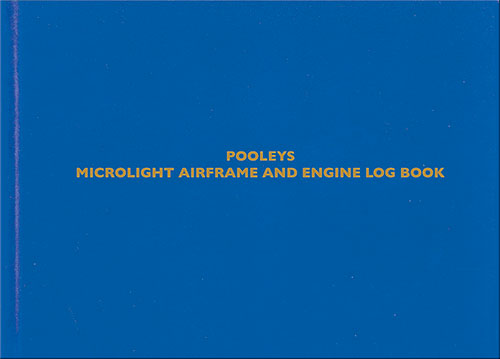 Pooleys Microlight Airframe & Engine Log Book
£15.42
£18.50 inc. VAT (20%)
View Product