SolarGORILLA
Pooleys stock code: POW050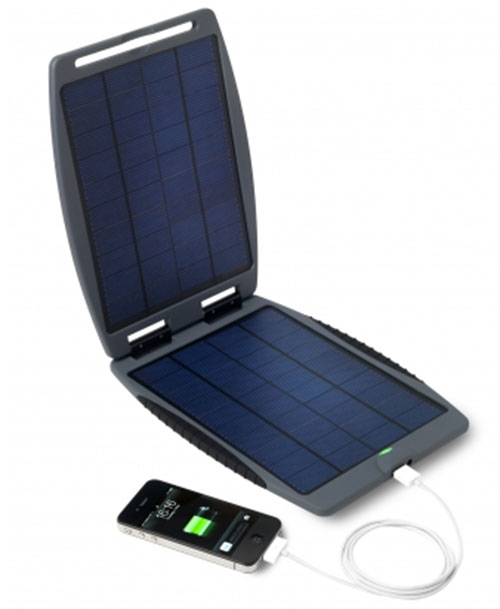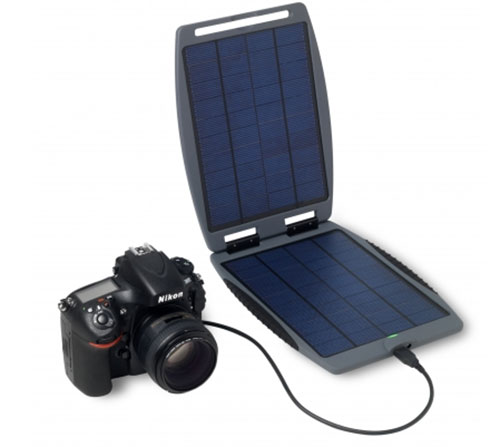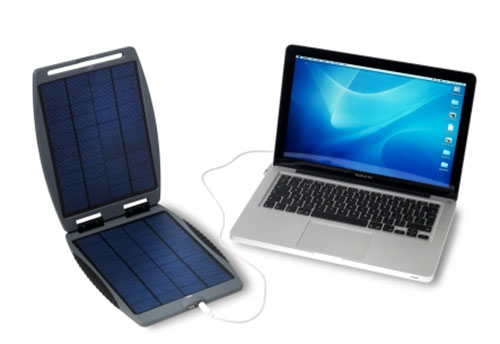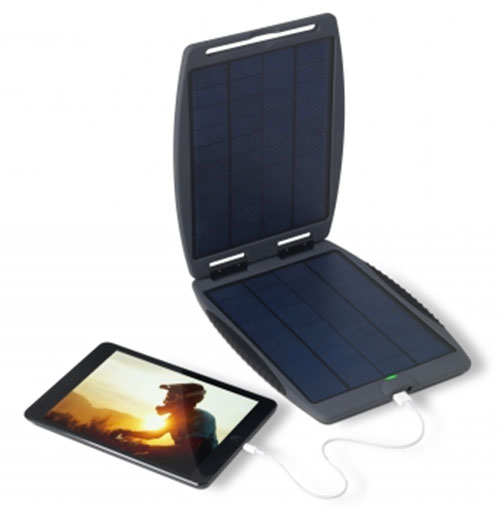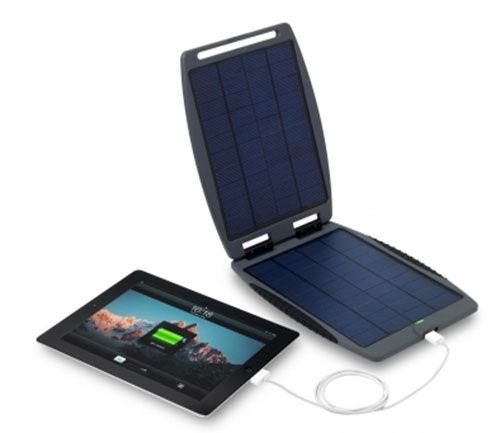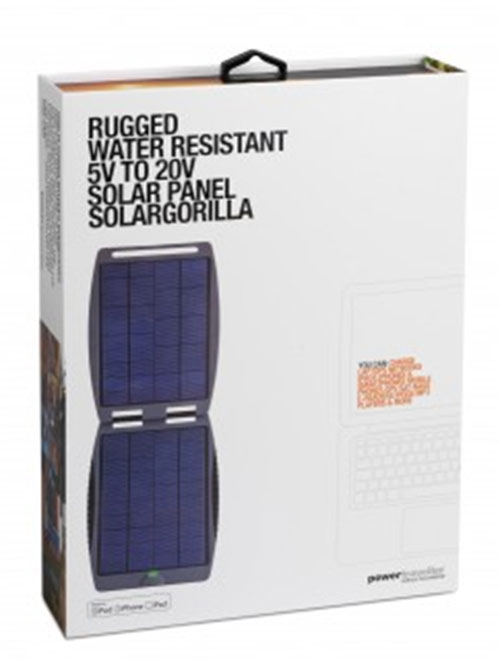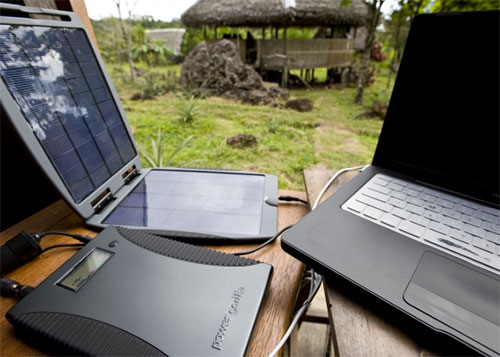 In the desert, on safari, up a mountain or simply on the move, the solargorilla gives you power anywhere under the sun. solargorilla's 24 volt and 5 volt USB socket make it the ultimate renewable power station for your laptop, mobile phone, iPod and many more devices. solargorilla works via two PV (photovoltaic) solar panels, which generate electric current when they are exposed to light.
The green LED on the solargorilla indicates the strength of charge - the more UV intensity - the better it will work! The technically advanced solar panels ensure superb power and reliable performance, all housed in a tough outer casing. solargorilla is compatible with most laptops, mobile phones, iPods, PDAs, handhelds games consoles and Sat Navs. You can even use the solargorilla to recharge the fabulous powergorilla - simply attach it using the 2m extension cable and the L52D tip.
A total portable power station! solargorilla features:
tough, rubberised casing
portable, fold-up design protects your solar panels when stored
water resistant design
slot to allow solargorilla to be suspended on vehicle or tent for outdoor use
20V power socket out and standard 5v USB socket
green LED charging indicator
dimensions: 264 x 200 x 19mm.
Each kit contains:
1 x solargorilla
8 x male laptop connectors, 9 "monkey nuts" mobile phone connectors
1 x female USB charging tip for smart phones, PDAs and other USB powered devices.
Note: Solargorilla is a charging option. It relies on the UV intensity of the sun. Therefore, at this time of year it may not be suitable for use in the Northern Hemisphere unless combined with the powergorilla. The solargorilla has been trialled successfully in the Southern Hemisphere by aid agencies, emergency services, the military and adventure travellers, where power is a crucial element of their communications strategy.
The David Shepherd Wildlife Foundation suffered communications problems in the past and the products have been hugely acclaimed as being a long overdue solution to power issues. Pre-production units have also been on field tests in Africa, Australia and even Afghanistan. The solargorilla was extensively field-tested in the UK earlier this year, where it powered a number of laptops for a week at a time.
Please note: This item is not available for guaranteed next day delivery. Please allow up to 10 days for delivery.
---
£120.83 £145.00 inc. VAT (20%)*
---
Share this product:
---