Holder for Apple iPad Mini 1-3
Pooleys stock code: RAM-HOL-AP14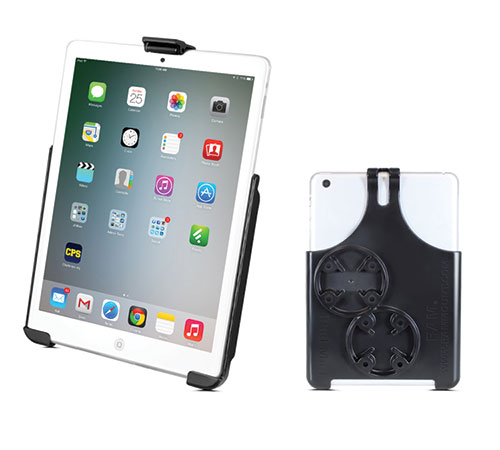 A high strength composite Holder for smooth placement and removal of your Apple iPad min WITHOUT case, skin or sleeve, while keeping it secure when on the go. Compatible and interchangeable with a wide range of popular RAM mounting products that feature a round connecting plate Accessory. If you wish to buy a complete Kit for this Holder, click Here.

This holder is designed to hold the following device:
Apple iPad mini 1-3 WITHOUT CASE, SKIN OR SLEEVE 

Features:
1. Easy access to electronic ports
2. Patent pending roller design for super smooth placement and removal of the iPad 
3. Lifetime Warranty

Material: 
High Strength Composite 

Please note:
1. This product is not suitable to mount the iPad mini when it is in a case. We recommend the X-Grip II or the TAB-TITE for use with an iPad mini in a case.
2. It is the sole responsibility of the user to comply with current legislation when mounting these products in vehicles.
---
£16.66 £19.99 inc. VAT (20%)*
---
Share this product:
---
Related products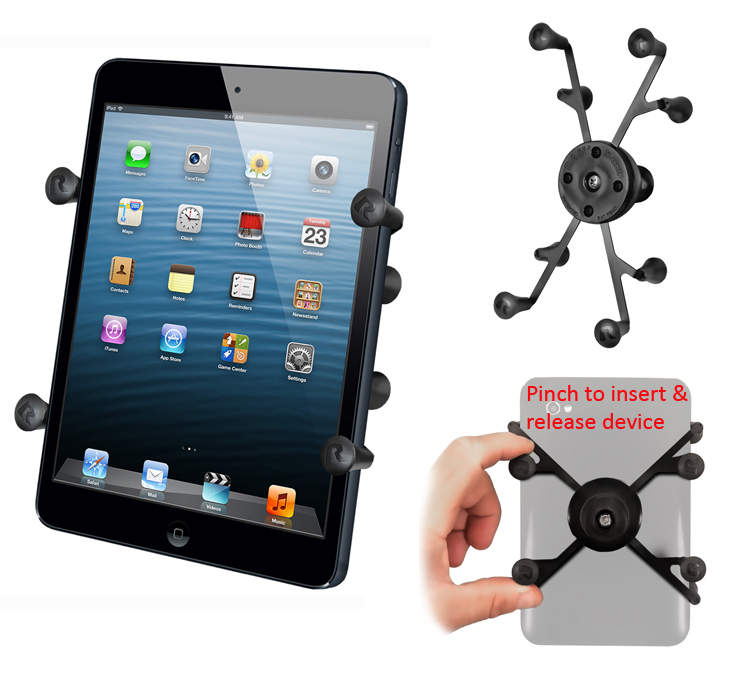 Holder. Universal X-Grip II® for 7 inch devices with or without a case or skin
£38.33
£46.00 inc. VAT (20%)
View Product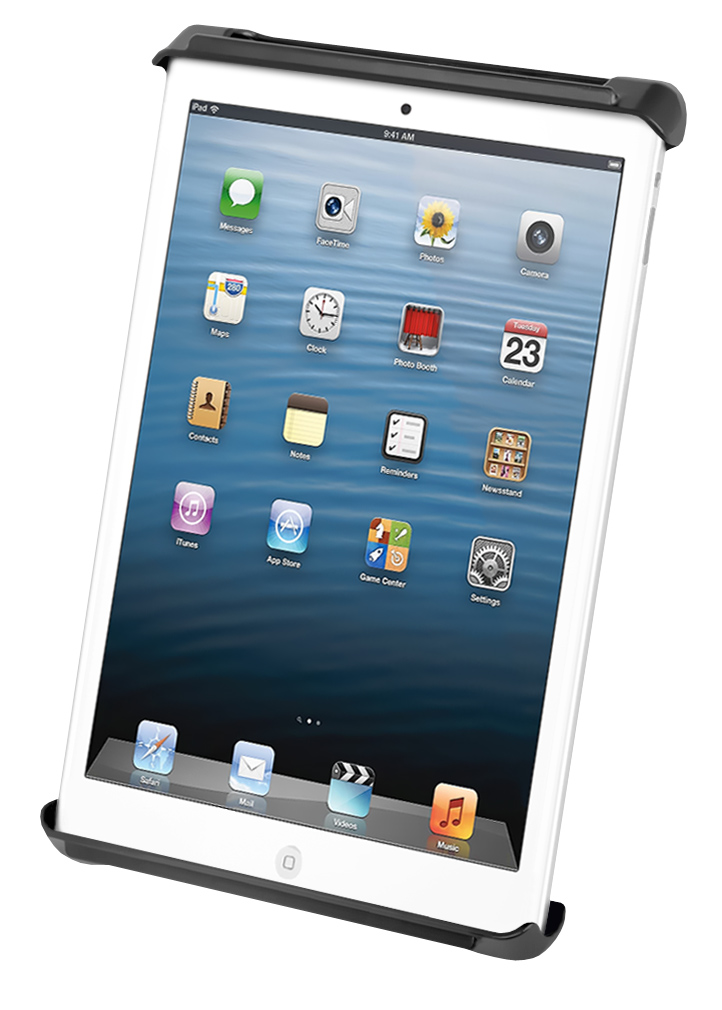 Holder. Tab-tite™ for 7 inch Tablets with or without a case or skin.
£25.83
£31.00 inc. VAT (20%)
View Product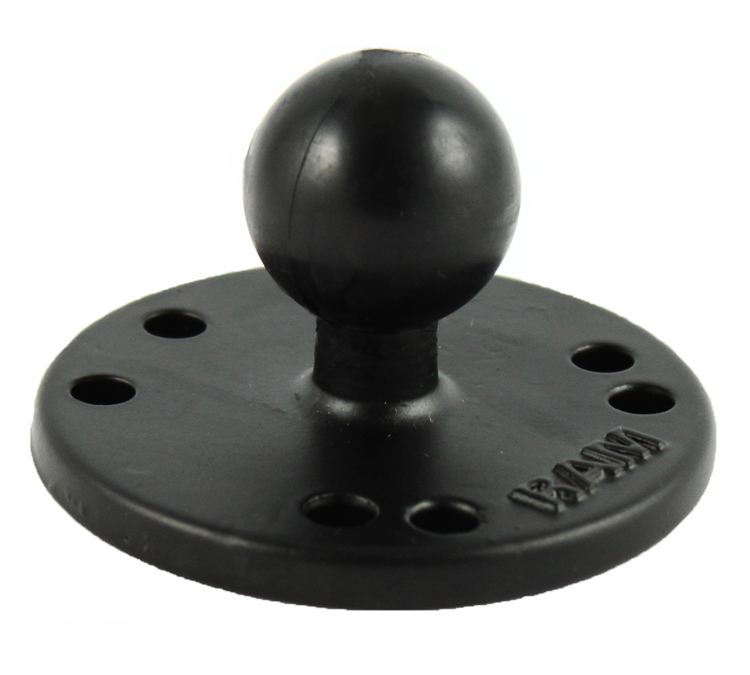 Round Plate with connecting Ball (ACC)
£7.49
£8.99 inc. VAT (20%)
View Product