Holder. Tab-tite for Kindle, Kindle Fire & Nexus 7 with or without a case or skin.
Pooleys stock code: RAM-HOL-TAB5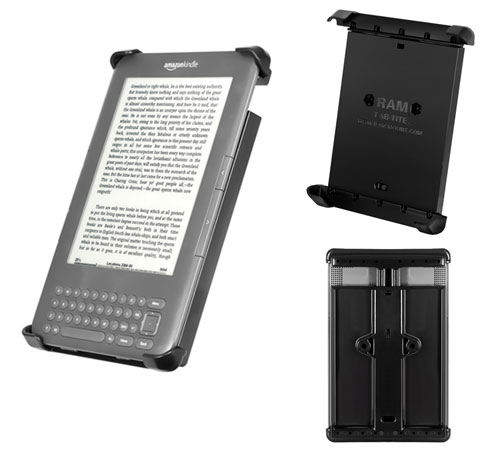 Get the most out of your tablet with the RAM Tab-Tite™. The spring loaded design makes it easy to insert and remove your tablet, along with keeping it secure while on the go. Cup ends are designed to optimise the functionality of your tablet, allowing access to audio jacks, usb, power, and other ports, your tablet can be used just as it was intended. Perfect for stationary or on the go applications, this new RAM product is just what you need to get the most out of your mobile device.

Compatible Devices:
Amazon Kindle WITHOUT CASE, SKIN, SLEEVE
Amazon Kindle Fire* WITHOUT CASE, SKIN, SLEEVE
Google Nexus 7 (2012 version) WITHOUT CASE, SKIN, SLEEVE
Google Nexus 7 (2013 version) WITH or WITHOUT CASE, SKIN, SLEEVE

The Tab-Tite™ holder is compatible with any tablet or reader that will fit the dimensions listed below. It is important to verify the dimensions of your tablet against these supported dimensions to ensure compatibility. 

Holder Dimensions:
Height: 178mm minimum to 231mm maximum
Width: Maximum width to 119mm
Depth: 3mm minimum to 11mm maximum

Features:
1. Support cups contain open slots to accommodate for tablets of various sizes
2. Back plate can support various size support cups
3. Spring loaded tension provides secure support for your tablet 
4. Spring loaded holder allows for quick release of your tablet
5. Full access to all ports 

Material:
High Strength Composite

*Not suitable for Kindle Fire HD, please use X-gripII (see related products below).
---
£25.83 £31.00 inc. VAT (20%)*
---
Share this product:
---
Related products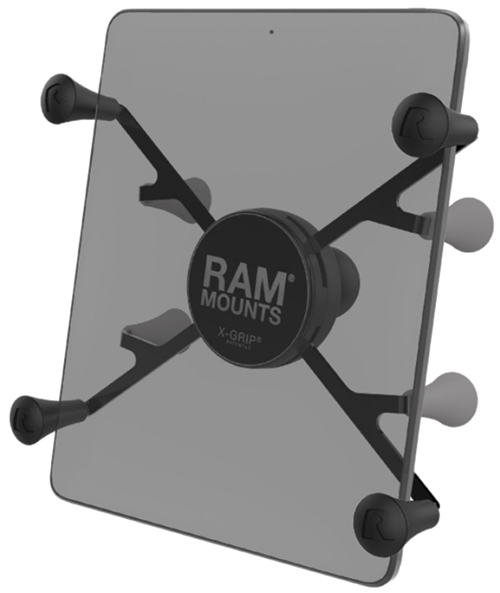 Holder. Universal X-Grip II® for 7-8 inch devices with or without a case or skin
£39.99
£47.99 inc. VAT (20%)
View Product