XCP Professional – Rust Blocker Clear Coat Spray Can 400ml
Pooleys stock code: XCP015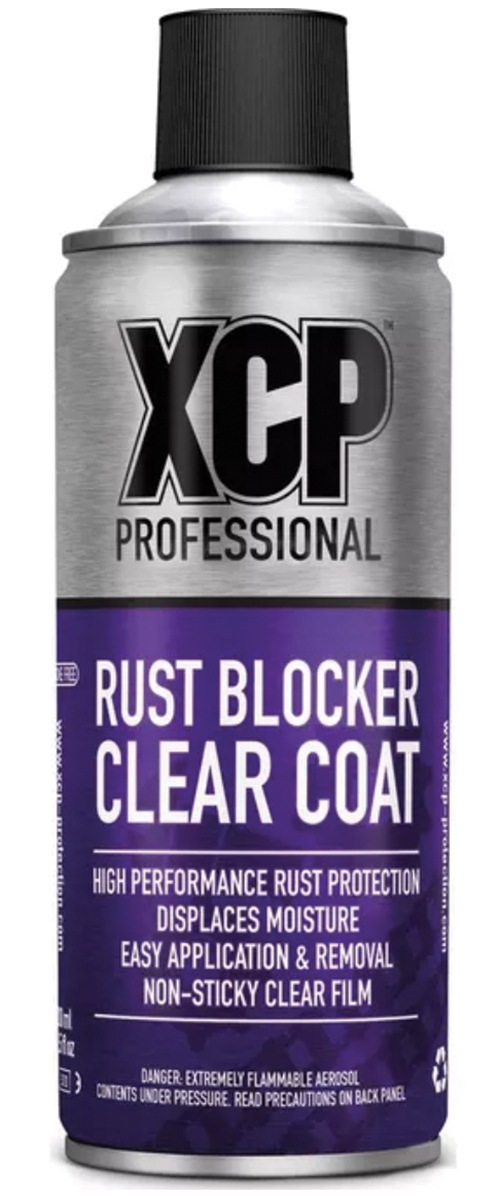 XCP Rust Blocker Clear Coat 400ml
High Performance Protection: For market leading corrosion and rust protection trust XCP RUST BLOCKER CLEAR COAT to provide
long lasting protection against moisture, salt spray and other corrosive elements.
Easy Application and Removal: Easily sprayed, wiped, and brushed. XCP RUST BLOCKER CLEAR COAT provides a durable, NON-STICKY soft surface film that provides excellent corrosion and rust protection.
Excellent Surface Spread: Due to its low surface tension, XCP RUST BLOCKER CLEAR COAT spreads out quickly to provide optimal surface coverage and penetrates into inaccessible areas, such a seams, joints and threads.
XCP RUST BLOCKER CLEAR COAT is a powerful rust prevention spray. It creates a long lasting protective barrier to protect any steel, metal or alloy surface against the effects of rust and corrosion. Use it on exposed metal surfaces, including engine components, suspension units, undercarriage, chrome, chains, electrical connections, motors, shafts, spindles, as well as tools and equipment for shipping and storage, and many more!
---
£12.45 £14.94 inc. VAT (20%)*
---
Share this product:
---