21st Century Flight Training - Lane
Pooleys stock code: ASA107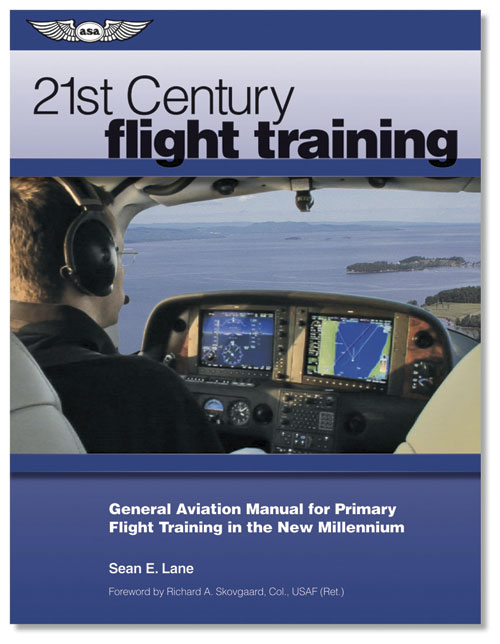 Effective flight training in this advanced technological age calls for improved teaching methods. Sean Lane's 21st Century Flight Training discusses core concepts such as flight phases, task prioritisation, proficiency segments for performance manoeuvres, as well as visual situational awareness — all of which lead to improved training efficiency and intelligent aeronautical decision making.
The book introduces new training models such as Integrated Sensory Flying (ISF): a concept that answers a long-awaited call for a visual flight instruction program similar to that of Basic Attitude Instruments (BAI). The new training models and teaching methods provide tools to help resolve the inherent conflict between technically advanced aircraft and an increasingly complex flight environment, and general aviation accident trends.
21st Century Flight Training teaches all the primary flight training manoeuvres from the perspective of an examiner with countless checkride insights, guiding readers from initial flight instructor lessons to conducting flight reviews on their own. Flight instructor candidates are led through the development of a complete set of lesson plans, learning how to teach manoeuvres, navigate oral exams and practical tests, and on to operating as twenty-first century flight instructors. Illustrated, bibliography. Soft cover, 8 1/4" x 10 3/4". 472 pages.
Applying reasoning and problem solving to achieve intelligent ADM (aeronautical decision making)
Understanding the mental airplane at work
Human factors at work in GA
Integrated Sensory Flying (ISF)—a visual pilot's companion to BAI (basic attitude instrument) flying
Using visualisation to triple flight lesson redundancy and achieve cost efficiencies
Ingredients of instructional knowledge explained
Reference Integrations—correlated technical references to increase depth of knowledge
Progress Points—to improve ground reference maneuver situational awareness, accuracy, and collision avoidance
Proficiency Segments—to eliminate wasted flight time and to improve performance maneuver learning efficiency
NTSB Aviation Investigation Manual guidelines converted to accident prevention
Links to over 300 free integrated training resources at www.21CFT.com electronic resource area.
Author: Sean Lane | ISBN 978-1-56027-720-0 | Dimensions 8-1/4" x 10-3/4" | Pages: 472. 
---
£28.00 £28.00 inc. VAT (Exempt)*
---
Share this product:
---
Related products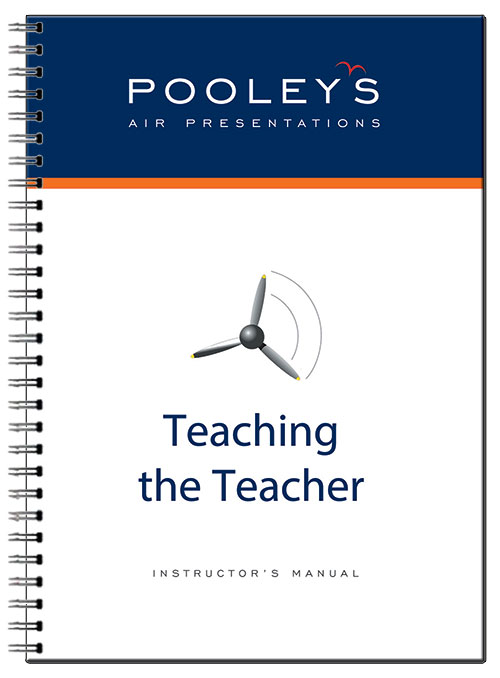 Teaching the Teacher - Instructor's Manual
£22.00
£22.00 inc. VAT (Exempt)
View Product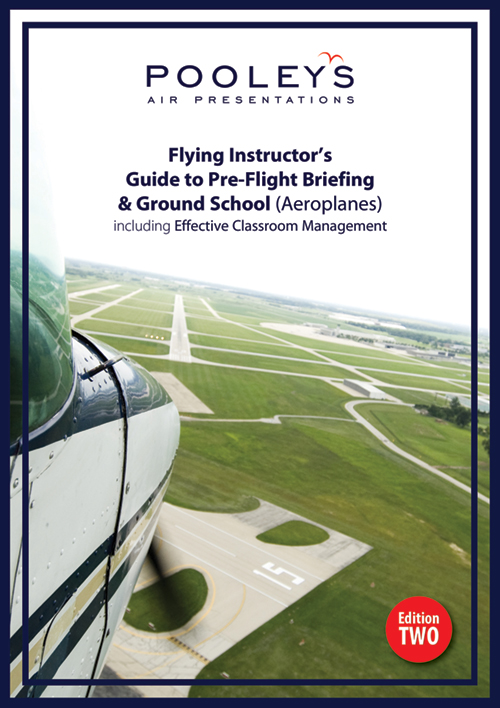 Pooleys Flying Instructor's Guide to Pre-Flight Briefing (A)
£15.00
£15.00 inc. VAT (Exempt)
View Product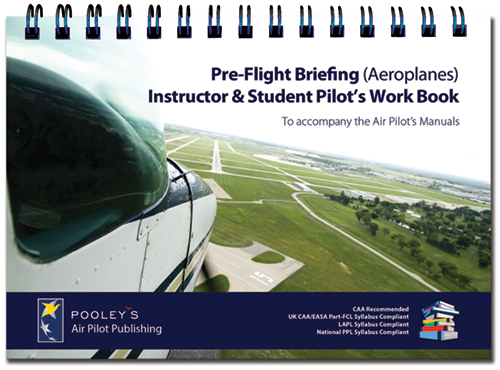 Pre-Flight Briefing (A) Instructor & Student Pilot's Work Book
£20.00
£24.00 inc. VAT (20%)
View Product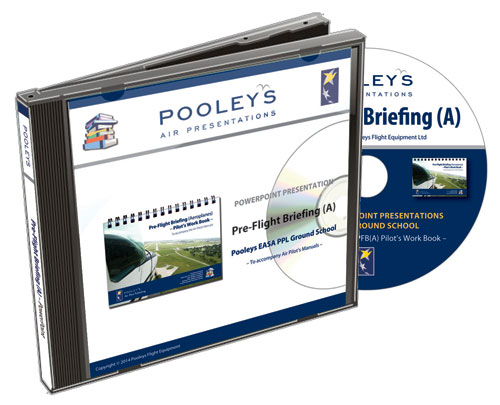 Pooleys Air Presentations – Pre-Flight Briefing (Aeroplane) Powerpoint CD Rom
£32.46
£38.95 inc. VAT (20%)
View Product