ASA GPS Trainer – Master GPS from your Desktop
Pooleys stock code: NCD315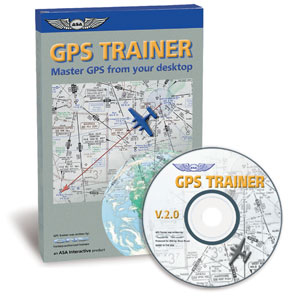 Master GPS From Your Desktop
Learn to use the KLN 89B/94, GNS 430/530, and GPSMAP 295, and the GX 50/60 from your computer. The FAA does not mandate design, labelling, function, and operation of GPS receivers. With this lack of standardisation, pilots are left to their own devices to learn each unit. Applicable to both VFR and IFR operations, all the tasks GPS can help you with are covered. Exercises are included throughout. Intuitive software is as easy to use as reading a book. Movie clips, animations, original figures and diagrams accelerate the learning process. Emulators integrate with the tutorial for hands-on practice of each task. PC and Mac compatible.
This GPS Trainer demo is a 2 minute QuickTime movie, highlighting the features of this product. The movie includes audio along with a text track. Before downloading the demo, you may want to check out the GPS Demo ReadMe First file
Try before you buy.
Demo System Requirements
QuickTime Version 4 (available from Apple's Quick Time Download Page). Previous versions must be un-installed prior to installing QuickTime Version 4.
Program System Requirements
Windows compatible processor, 800 MHz or faster (Windows 2000/XP), 1.0 GHz or faster (Vista/Windows 7 & 8). 256 MB System RAM (Win2000/XP), 512 MB (Vista), 1024 MB (Win 7), 2048 MB (Win 8).
Macintosh Classic (PowerMac G3, OS 9.2, 64 MB RAM), OS X (PowerMac G3, OS Classic mode only, 128 MB RAM). Macintosh systems with an Intel processor or those running OS X 10.5, 10.6, 10.7, 10.8, or 10.9 are not supported.
800x600 minimum screen resolution, CD-ROM drive, mouse or other compatible pointing device. QuickTime v4 or later (included on the CD). Vista, Windows 7 & 8 systems require QuickTime v7 or later. QuickTime 7 is available as a free download via the internet.
NOTE:The manufacturer provided GPS simulators (included on the CD) are not compatible with Macintosh systems and 64bit versions of Windows (except for Appolo GX). The Garmin 430 and the KLN 89B will not run on 32bit versions of Windows 7 & 8.
---
£78.33 £94.00 inc. VAT (20%)*
---
Share this product:
---
Related products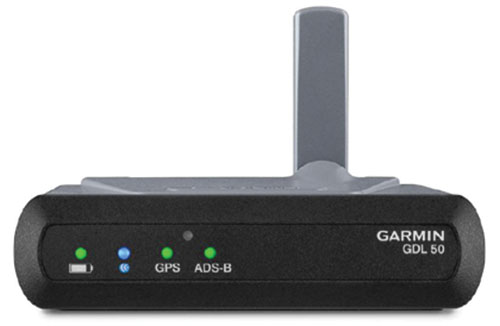 Garmin GDL50 3D Portable ADS-B Receiver
£695.00
£834.00 inc. VAT (20%)
View Product