ASA Sport Pilot Checkride Book
Pooleys stock code: FAA247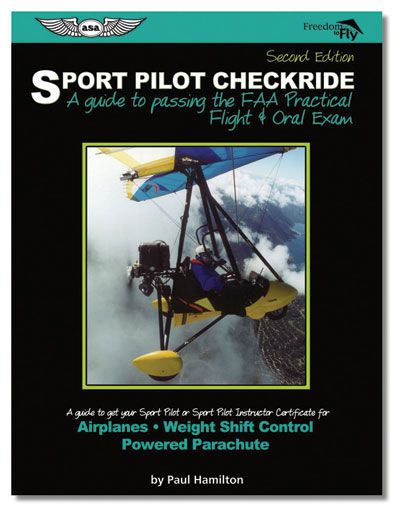 Complete prep for Sport Pilot and Sport Instructor checkride for LSA; plus Flight Review! Ace the Sport Pilot Checkride! Subtitled, "A guide to passing the FAA Practical Flight & Oral Exam," this sport pilot manual is complete preparation for the checkride — the last step in obtaining a Sport Pilot or Sport Instructor certificate to fly (or teach in) light-sport aircraft (airplanes, weight-shift control, or powered parachute). Author Paul Hamilton explains what you need to do to get to the checkride, including experience, required training, and instructor endorsements. Concise flow charts help you stay on track to meet your pilot goals.
Now includes expanded information on the Sport Pilot Instructor checkride and a guide for Sport Pilot Instructors performing proficiency checks. Also includes a new section on the Flight Review, which provides a study guide for both pilot and the instructor issuing the Flight Review. The FAA checkride, or practical test, has two aspects: the oral questioning section, and a flight check.
The answers to typical checkride questions listed in this book help you get prepared for test-time when you'll be under the examiner's scrutiny. This book gives you the information you need to know by providing helpful tips for the following: Questions most likely to be asked during the oral exam supported with succinct, easy-to-follow responses.
Practical checklists and techniques to use when demonstrating your skill as a pilot, referencing the Area of Operations and Tasks detailed in the FAA's Practical Test Standards. Preparing to become sport pilot instructors. Softcover, new index included, 8.5" x 10.25", 296 pages.
---
£19.95 £19.95 inc. VAT (Exempt)*
---
Share this product:
---
Related products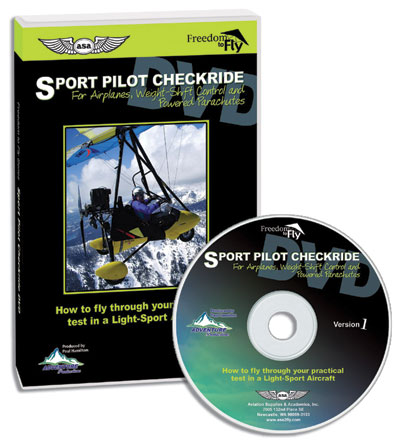 ASA Sport Pilot: Checkride DVD
£30.00
£36.00 inc. VAT (20%)
View Product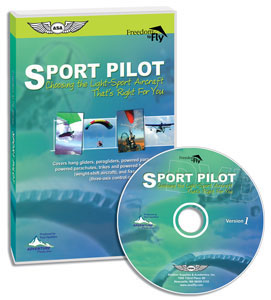 ASA Sport Pilot: Choosing the Light-Sport Aircraft that's Right for You
£14.66
£17.59 inc. VAT (20%)
View Product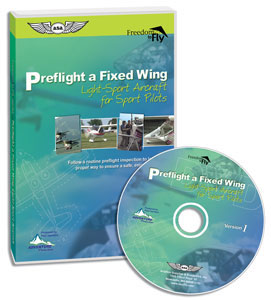 ASA Preflight a Fixed Wing Light - Sport Aircraft for Sport Pilots
£22.46
£26.95 inc. VAT (20%)
View Product