Flying America's Weather - Horne
Pooleys stock code: FAA240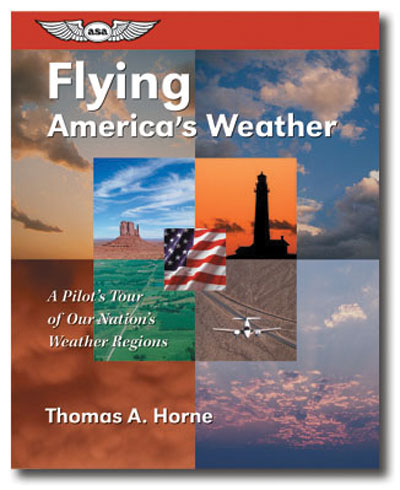 With maps, photos and illuminating text, Tom Horne explains what to expect, how to prepare for, and how to enjoy the best and the worst of America's flying weather. Readers can learn what to expect before embarking on a new trip.
Despite quantum leaps in cockpit technology, weather radar and forecasting techniques, flying often boils down to "someone sitting in a cramped cockpit somewhere, trying for all he's worth to figure out what meaning those clouds up ahead have for him." An understanding of how larger climatic forces affect each region's specific patterns can give that lone pilot the edge, and this edge is what Flying America's Weather is all about.
This illuminating book takes us on a pilot's tour of our nation's weather, from the brilliant blue of the Hawaiian Islands to the black and grey monster that is the Nor'Easter — and everything in between. It shows a grand and diverse country, dominated regionally by grand, diverse, and understandable patterns of weather. Flying America's Weather combines decades of climate research with hands-on experience, an awareness of larger weather forces at work on local geography, and critical examples of how weather contributes to aviation accidents. It focuses on what weather we can expect from the areas we fly in, yet provides a deep understanding of why it's there. In doing so, Flying America's Weather becomes an indispensable guide for all pilots, wherever they fly.
| | |
| --- | --- |
| Author | Thomas A. Horne |
| ISBN | 978-1-56027-369-1 |
| Dimensions | 7-1/4" x 9" |
| Page Couint | 340 pages. |
| Illustrations | Black and white |
| Includes | Index |
| Weight | 1.42 lbs |
---
£13.50 £13.50 inc. VAT (Exempt)*
---
Share this product:
---
Related products
Severe Weather Flying, 4th Edition - Newton
£19.95
£19.95 inc. VAT (Exempt)
View Product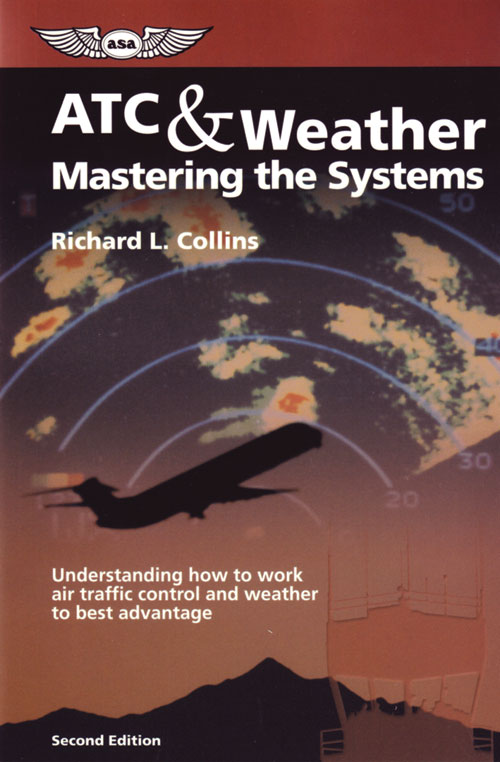 ATC & Weather, Mastering the Systems - Collins
£16.95
£16.95 inc. VAT (Exempt)
View Product