Bose A30 Headset with Dual Plug (Fixed-Wing), Bluetooth, High Impedance and Straight Cable (857641-3120)
Pooleys stock code: HBO600
Manufacturer's part number: 857641-3120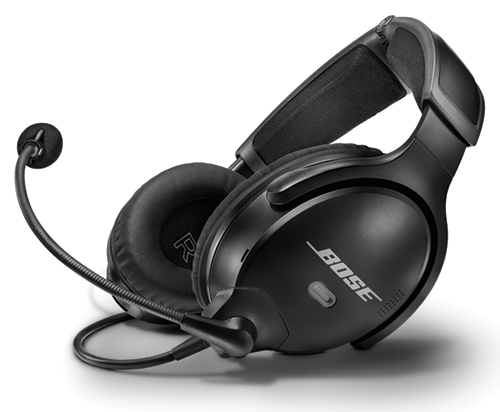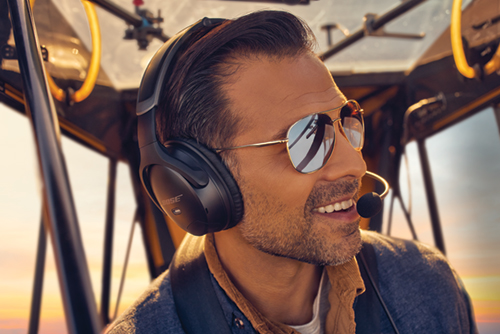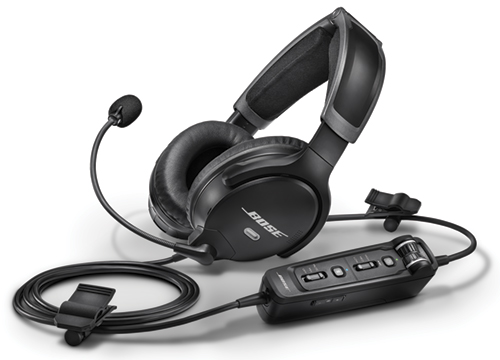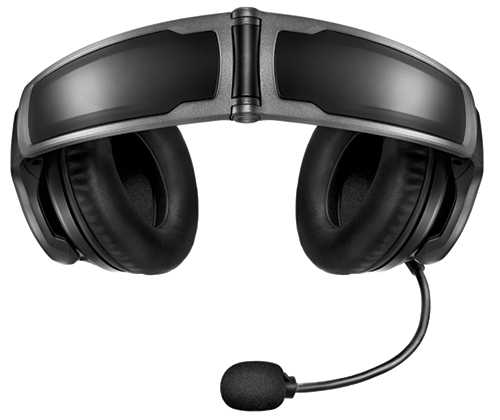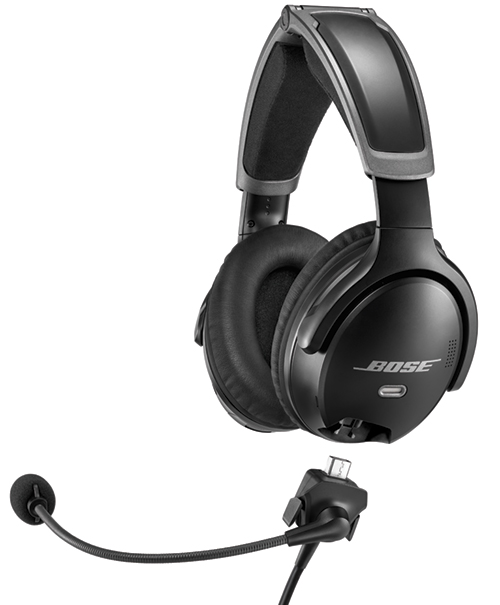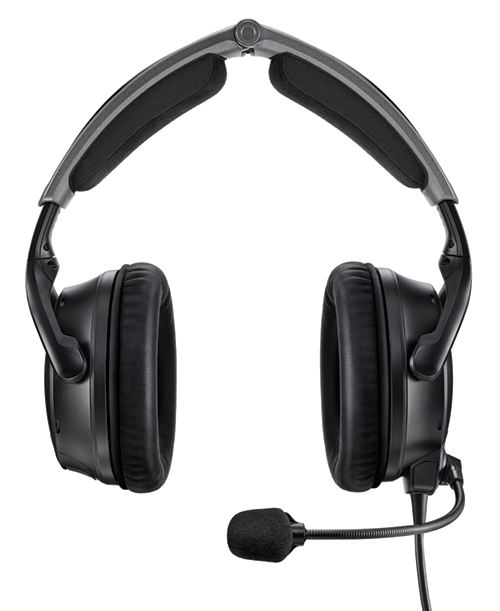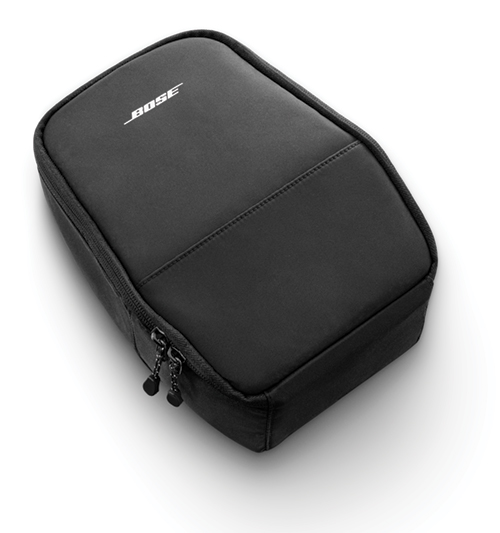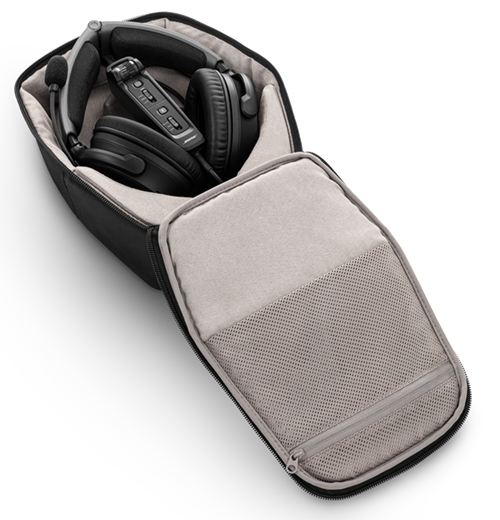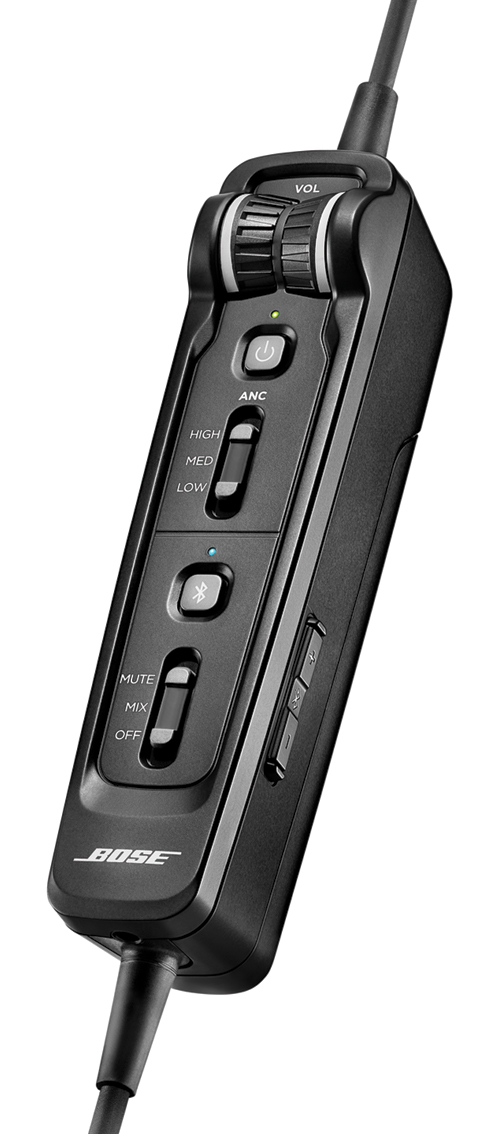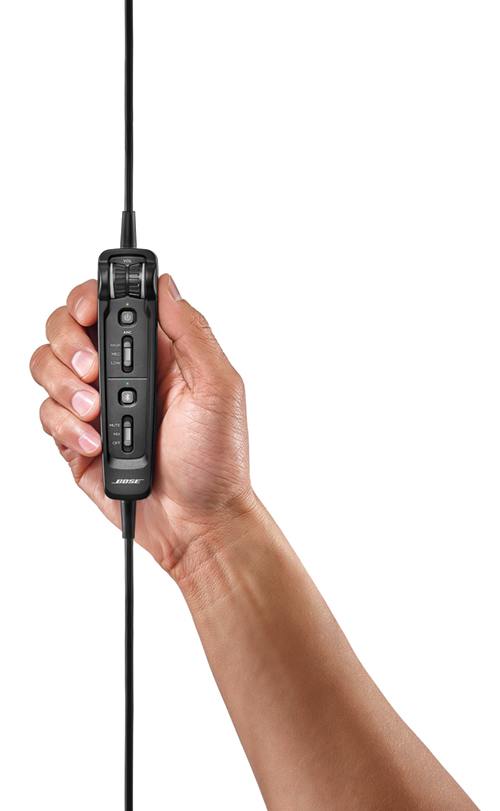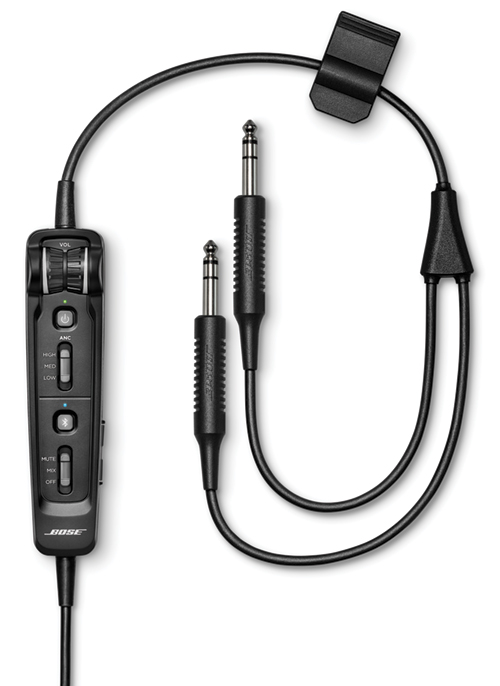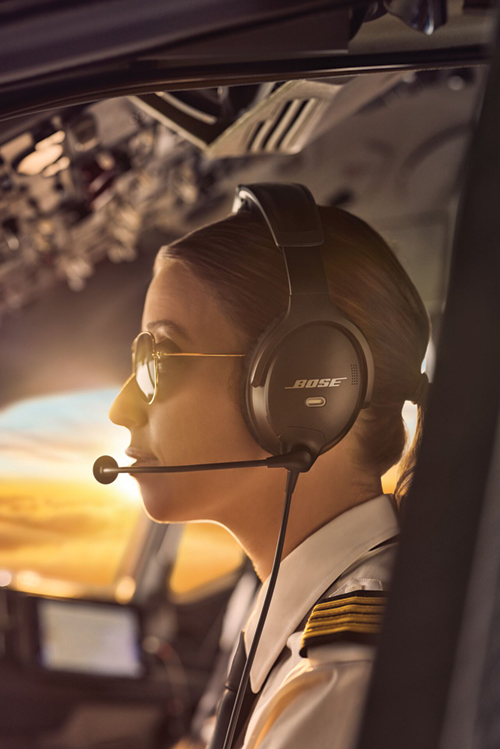 Give them a gift they'll never forget. Get a free Bose SoundLink Micro Bluetooth® speaker* (a EUR 129.95 value) when you purchase an A3 or ProFlight Series 2 aviation headset *between 19th November to 23rd December 2023.
*T&Cs apply. Only one free speaker per household regardless of the number of headsets purchased and this offer cannot be combined with any other offer including the Bose Professional Pilot Appreciation Programme. Does NOT include the Bose A20. Pooleys will ship your headset and Bose will ship the speaker free of charge separately. 
You must register your purchase on the link below, no later than January 28, 2024.
The Bose A30 Aviation Headset is best utilised where noise is pervasive, comfort is required and communication is critical. It's the most comfortable, full-featured around-ear aviation headset Bose has ever created, and it's the first-ever around-ear aviation headset with three modes of user selectable active noise cancellation. Each feature of the A30 was inspired by decades of Bose research and development and engineered to perform in high-intensity flight environments. Plus, its lightweight, comfortable design is FAA TSO and EASA E/TSO-C139a certified, proving its durability in tough conditions.
FEATURES:
Improved around-ear comfort and stability with quality materials, low clamping force and dedicated left and right ear cups.
The best balance of quiet, comfort and audio clarity Bose has ever produced with three modes of user selectable acoustic noise cancellation for a range of noise reduction in various scenarios and aircraft.
Optimised audio for enhanced communications with or without an intercom or hot mic system.
Durable and robust design made to endure the wear and tear of everyday use in environmental extremes.
Small and lightweight (14.2 ounces/404 grams on head).
Choice of electret or dynamic noise cancelling microphones for clear transmissions (dependent on aircraft ICS type).
Side-swappable boom microphone and down cable – no tools required.
Tap control for talk-through communication.
Bluetooth

®

capabilities for wireless audio connections to EFBs and cell phones (select models).
Bypass communications mode provides primary ICS audio with or without power to the headset.
Five-year limited warranty with acclaimed service.
Built to latest ARINC standards and TSO/ETSO C139a certified.
Available in dual plug, LEMO (6 pin), XLR (5 pin) and U174 variants, as well as U384 and other connectors becoming available in the upcoming year for GA, commercial and military customers.
What's different about the Bose A30 Aviation Headset?
The Bose A30 Aviation Headset is our most advanced around-ear aviation headset ever. Its lightweight design, low clamping force and specialised ear cup design enable maximum comfort, even over long flights.
The A30 is customisable to pilots' environment and/or personal preferences with three selectable modes of active noise cancellation. This industry-leading active noise cancellation is achieved without compromising the acclaimed clear audio and simplicity of use expected from Bose.
All models come with two AA batteries, and select models can also be powered by the aircraft. These models have a flexible power feature that allows pilots to switch seamlessly from battery power to aircraft power without compromising headset performance.
What's the difference between the A30 Aviation Headset and its predecessor, the A20 Aviation Headset?
The A30 Aviation Headset is the evolution of the A20. Its sleek, modern design significantly improves long term comfort with a lower on-head weight and reduced clamping force. It also features three modes of active noise reduction and tap control for talk-through communication.
The A30 upholds the acclaimed noise reduction and state-of-the-art materials and electronic capabilities of the A20. Each of these advancements helped create the best combination of noise reduction and audio clarity on the market.
How does the A30 headset compare to the A20 in terms of noise reduction?
The A30 provides similar total noise reduction to the A20, but with a different weight distribution and substantially lower clamping force.
Does the Bose A30 Aviation Headset have volume knobs?
Yes. Similar to the A20, there are left and right sensitivity adjustment wheels on the control module. These can be used to accommodate differential hearing loss and multiple radio inputs in stereo mode or to help users control radio inputs in one ear to hear outside sound sources more clearly. For larger adjustments, volume tuning is typically done on the audio panel or for each radio.
Can the Bose A30 Aviation Headset be used in all types of aircraft?
Yes. The A30 is optimised for use in general, military and commercial aviation aircraft. It can be used in both fixed-wing aircraft and in helicopters. It can be purchased with different connection options, including Dual G/A, 6 pin LEMO and 5 pin XLR. The A30 is not recommended for open-cockpit aircraft where the headset is in the direct path of the wind and slipstream.
How many different versions and configurations are available for the Bose A30 Aviation Headset?
The Bose A30 comes in many variations, and customers can choose different configurations based on connector, cable, microphone and module (Bluetooth® or non-Bluetooth®). The most popular aircraft connection option is dual G/A, but flexible power versions with auto-on capabilities are also available in 6 pin and 5 pin XLR configurations.
The most common connection configurations are:
Dual plug (PJ 068 and 1/4 inch stereo): With the dual plug, two AA alkaline batteries provide a minimum of 45 hours of operation while flying. This version is user-configured for stereo or mono audio and is commonly used across all aircraft types.
XLR 5 pin: This configuration, often called the Airbus plug, is a mono connection that's powered by the aircraft or batteries, depending on the aircraft's capabilities. When disconnected, the flexible power feature allows pilots to switch seamlessly between aircraft and battery power.
U-174: The U-174 is a single-plug configuration commonly used in both military aircraft and several helicopter models.
(LEMO) 6 pin connector: With this option, the headset is connected to the aircraft via a 6 pin connector and is powered directly from the aircraft. Two AA alkaline batteries can also be used to enhance flexibility. When disconnected, the flexible power feature allows pilots to switch seamlessly between aircraft and battery power.*
*Bose adapters are available to convert a 6 pin connector to either a dual G/A plug or a U-174 for additional connection flexibility.
What is included in the box with the Bose A30 Aviation Headset?
Carrying case
2 AA batteries
Control module hanger
2 clothing clips
Warranty card
Quick-start and owner's guides
Pilots Appreciation Programme – for Commercial Pilots
– IMPORTANT – The eligible pilot must register on the program's dedicated website prior to purchasing the Bose Aviation Headset from Pooleys Flight Equipment.
In order to qualify for the Bose Commercial Airline Pilot and Flight Instructor appreciation programme you need to be an active commercial pilot with an airline that holds an AOC, or an active flight instructor with FI rating.
For commercial airline pilots: A complete copy (all pages) of your valid ATPL/CPL and a current copy of your airline ID.*
For flight instructors: A complete copy (all pages) of your valid ATPL/CPL/PPL indicating Flight Instructor (FI) rating and a copy of a recent logbook page (not older than 6 months).
If you would like to join the Professional Pilot Appreciation Program Rebate. Please follow this link.
Upon receipt of relevant information Bose will contact you within 5 working days to confirm eligibility for the €100,00 (incl. VAT) appreciation programme rebate towards the purchase of a new Bose A30 or Bose ProFlight Series 2 Aviation Headset from your official authorised Bose Aviation Contract sales partner in the EMEA & India region.
---
£1,058.29 £1,269.95 inc. VAT (20%)*
---
Share this product:
---