Myro and the Bushfire Audio Book
Pooleys stock code: BMY001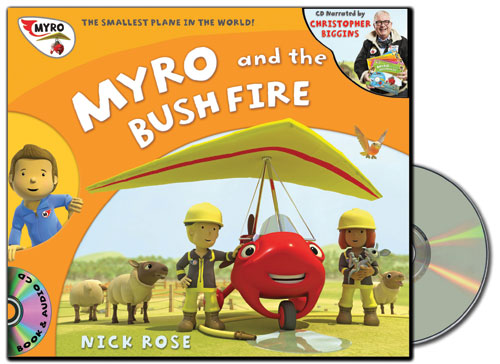 In 'Myro and the Bush Fire', Myro is hailed as a hero for showing quick thinking and bravery when he takes off through thick black smoke to get help for his aeroplane friends trapped on the farm.
Myro and the Bush Fire – Book 2:  Just when Myro thought Australia couldn't get any hotter, a rip-roaring bush fire flares up.

It's a good thing the Smallest Plane in the World can think as fast as he can fly!

But will he radio Mayday! Mayday! in time?
Can humongous Hana the Hercules put the fire out before his friends are singed like sausages on a barbie?

Join Myro as he ducks and dives through smoke and flames to save the day!
Inside 'Myro and the Bush Fire'
Sample double spread from the Picture Book
Myro, the Smallest Plane in the World, is settling in to his new home in Australia but it's a day hotter than anything he's known before.

His pilot and the farmer are fishing at the cool billabong when Myro hears the frantic stampede of animals from the bush ... a fire is raging, and it's coming closer!
 
Two ultralight aeroplanes are trapped in their hangar and Myro can't get any response to his MAYDAY call. His only choice is to fly without his pilot until he gets a signal.

The brave little plane takes off through the thick black smoke to call the control tower, and an emergency team is scrambled to the rescue.
 
Myro might have broken the rules to fly alone, but now he's a hero.
– AUDIO BOOK – Christopher Biggins narrates Myro's adventures in the fun packed hour long CDs!
Myro stories are narrated by Christopher Biggins
---
£7.99 £7.99 inc. VAT (Exempt)*
---
Share this product:
---
Related products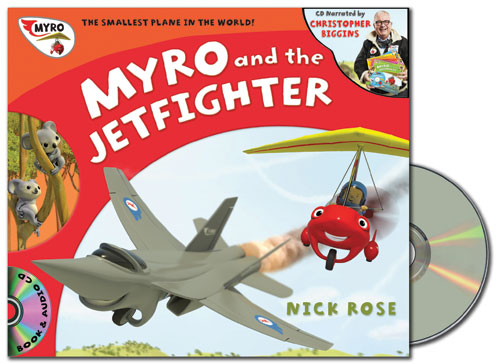 Myro and the Jet Fighter Audio Book
£7.99
£7.99 inc. VAT (Exempt)
View Product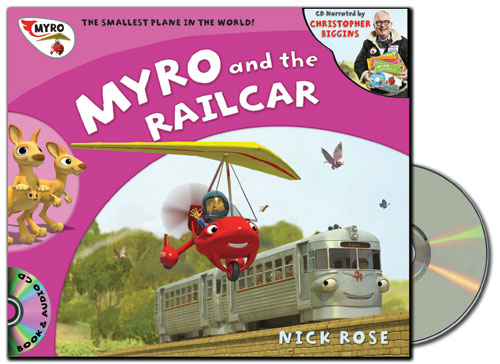 Myro and the Railcar Audio Book
£7.99
£7.99 inc. VAT (Exempt)
View Product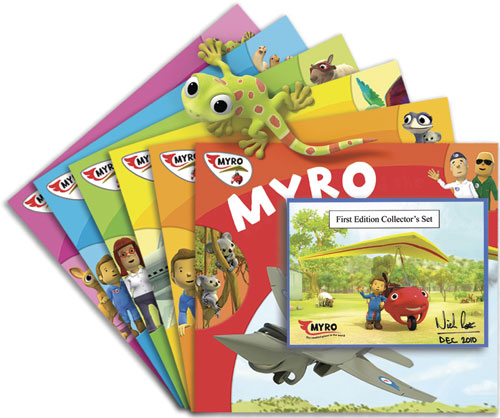 Full Set of Myro Books x 6 - Nick Rose
£39.99
£39.99 inc. VAT (Exempt)
View Product