PitotShield 3/4 inch round
Pooleys stock code: FAA151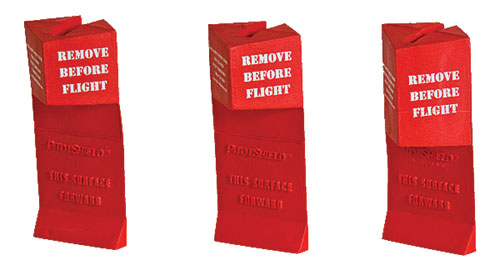 Fits: Cessna 150, 152, 172, 177, 182, 200 Series 337.
Featured in Aviation Safety magazine, the patented PitotShield™ pitot cover is designed specifically for light general aviation aircraft. The first and only pitot cover designed to self-disengage from the pitot tube if left on prior to takeoff, the PitotShield™ is used by thousands of pilots worldwide. 
Release from pitot tube at specific velocity, falling away harmlessly
Offer low-cost protection for pilots and passengers.
Provide full protection of pitot tube from contamination while plane is on the ground
Feature high-visibility, durable vinyl construction with teflon inserts
Come in designs for both blade- and round-type pitot tubes
Will float if disengaged during water takeoffs
PitotShields™ fit a wide range of light general aviation aircraft, including:
Aero Commander
Beech
Cessna 100-200-300-336-337-400
Citation
Columbia 450
Grumman American
Learjet
Lockheed Jetstar
Maule (Early)
Piper
And many more.
PitotShield™ Release
Self-disengaging at specific velocity, falls away harmlessly.
---
£20.79 £24.95 inc. VAT (20%)*
---
Share this product:
---
Related products

Pitot Tube Cover 5/8 Inch - ASA-PTC-58
£12.46
£14.95 inc. VAT (20%)
View Product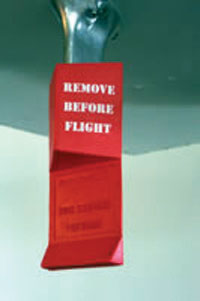 PitotShield Blade Style
£20.79
£24.95 inc. VAT (20%)
View Product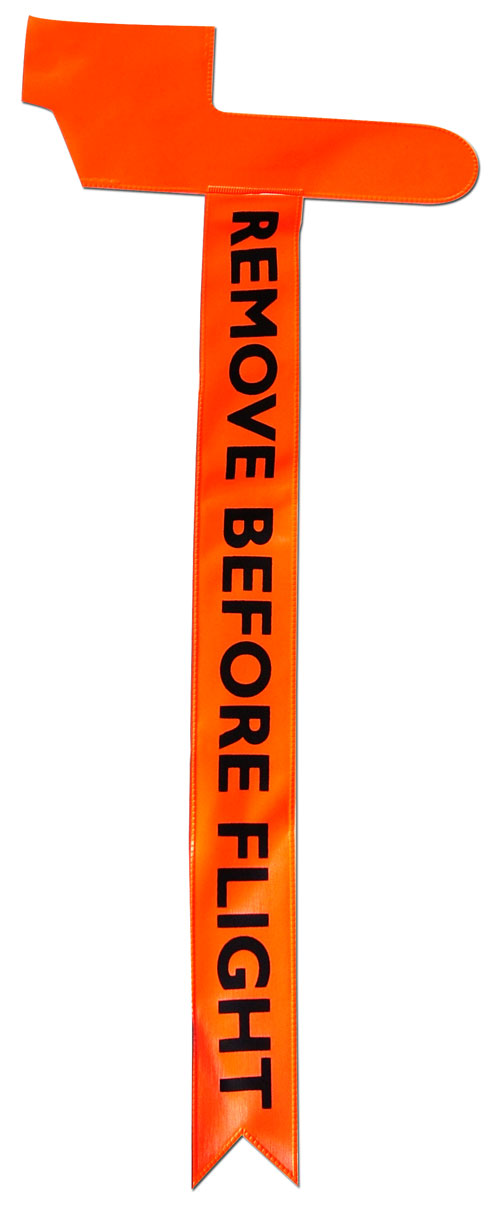 Pitot Head Covers – Remove Before Flight
£6.63
£7.96 inc. VAT (20%)
View Product
Pitot Tube Cover 3/4inch - ASA-PTC-34
£12.46
£14.95 inc. VAT (20%)
View Product