EU Part-FCL Visual & Radio Navigation for the Private Pilot - David Cockburn (New 2nd Edition)
Pooleys stock code: PPM040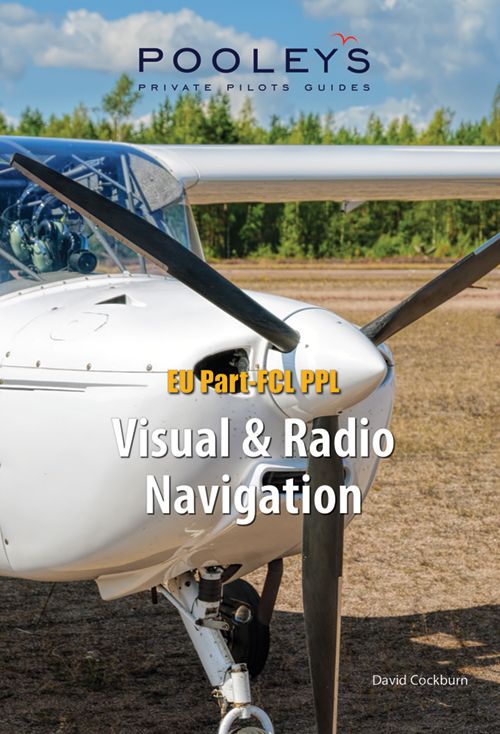 Second Edition August 2020
This book, the third in the series, has been produced primarily to assist an applicant for a Private Pilot's Licence in the study for the Navigation examination.
It is not intended as a complete course of study, but is designed to act as a guide to the main points in the syllabus. However, it is also intended to help those who have already passed the examination by giving them a document to which they can refer in order to navigate safely and practically.
In departure from the other volumes, the book also includes suggestions for practical air borne navigation, which are intended for use both for students and qualified pilots. They are not intended to replace advice from a student's own instructor. However, the book suggests methods which the author has found practical.
The most important parts of the syllabus, especially those relating directly to safety, are covered in detail. However, the coverage of parts which the author considers less vital is only sufficient to give a basic understanding of general structure.
To cover the whole syllabus, or indeed to fly with a high level of safety, more detailed knowledge is required, and pilot should strive to learn as much about their aircraft and its environment as possible. Pilots must refer to the Aeronautical Information Publication and other documents for accuracy and confirmation before flight. This is especially true because this book is not amended as legislation changes.
David Cockburn served for many years in the Royal Air Force as a pilot and flying instructor, amassing nearly 6000 flying hours including over 1000 hours instructing on jet trainers and 1000 hours on light piston aeroplanes. During that time he specialised in teaching mainly visual navigation techniques to pilots and navigators in the air and on the ground. He holds a UK Airline Transport Pilots Licence, and since leaving the RAF has worked as a ground instructor in professional flying training schools in this country and abroad, and is the author of several professional training books and manuals. While employed by the UK CAA and subsequently, he has received awards for his work to improve General Aviation safety, and continues to give flying instruction at flying clubs to PPL and IMC rating students. Having decided to concentrate on private pilot training, it became apparent that students and private pilots found it difficult to find the practical and important information they needed from the detailed descriptions in the available textbooks.
CONTENTS:
Chapter 1 Positioning on the Earth
Chapter 2 Magnetism and Compasses 
Chapter 3 Map Symbols 
Chapter 4 Speed, Distance and Time 
Chapter 5 The Navigation Computer as Calculator 
Chapter 6 The Triangle of Velocities and the Computer 
Chapter 7 Basic Navigation Technique 
Chapter 8 En-Route Techniques 
Chapter 9 Diversion Techniques 
Chapter 10 Controlled Airspace and Radio 
Chapter 11 Radio Aids to Navigation 
Chapter 12 Pre and Post-Flight Action 
Answers to Exercises
Index
---
£18.00 £18.00 inc. VAT (Exempt)*
---
Share this product:
---
Related products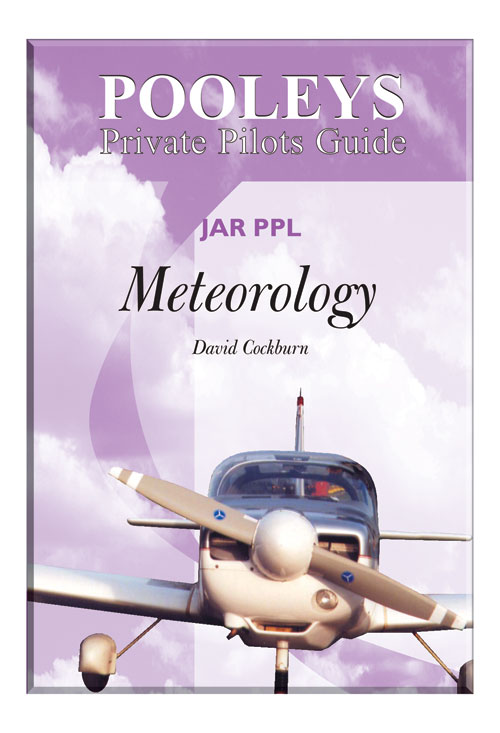 Meteorology - David Cockburn
£18.00
£18.00 inc. VAT (Exempt)
View Product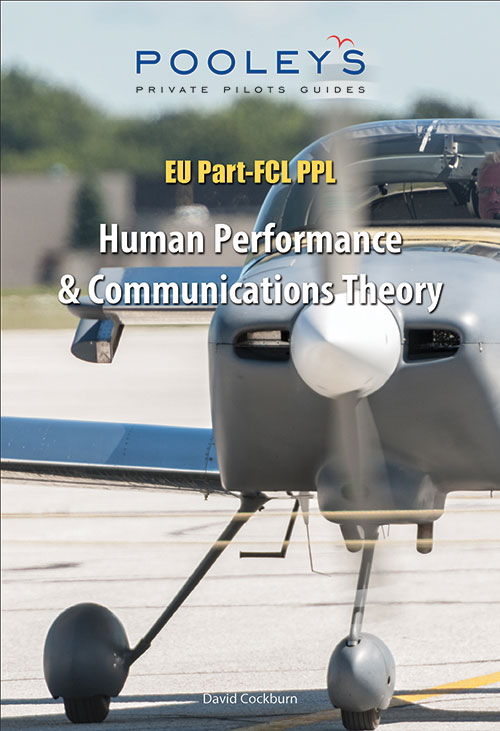 EU Part-FCL Human Performance & Communications Theory - David Cockburn
£18.00
£18.00 inc. VAT (Exempt)
View Product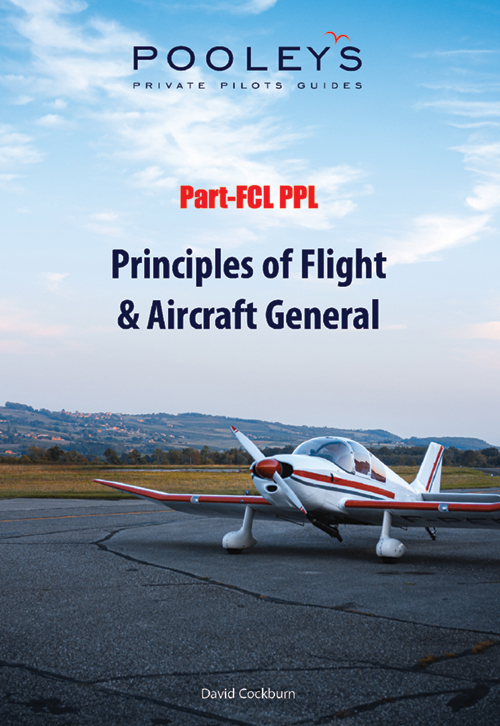 Principles of Flight & Aircraft General - Cockburn
£18.00
£18.00 inc. VAT (Exempt)
View Product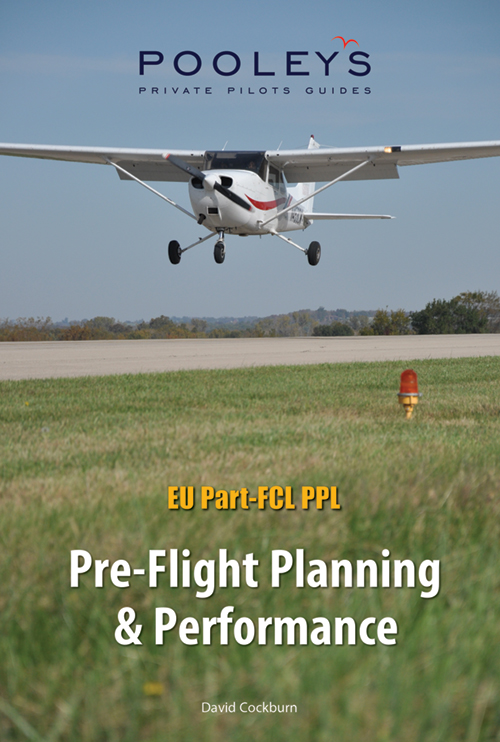 EU Part-FCL Pre-Flight Planning & Performance for the Private Pilot - David Cockburn (New 2nd Edition)
£18.00
£18.00 inc. VAT (Exempt)
View Product