Principles of Flight & Aircraft General - Cockburn
Pooleys stock code: PPM070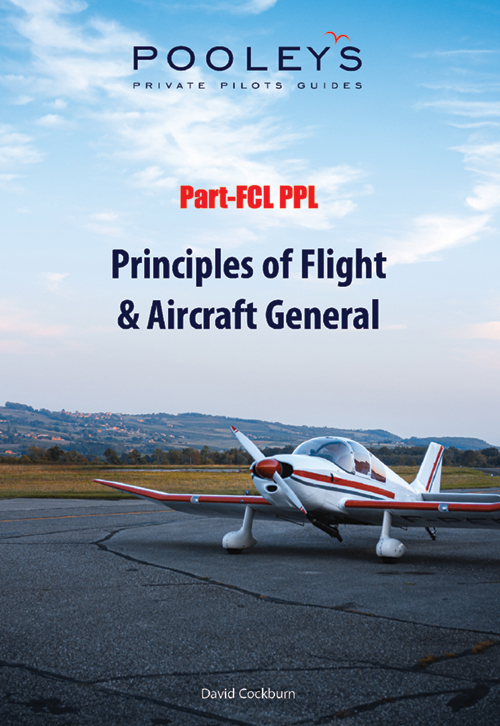 LATEST EDITION: 2nd Edition May 2022
This addition to the Pooley's Part-FCL PPL guides is designed to provide the necessary information for a student to pass the two ground examinations on the subjects of aeroplane principles of flight and aircraft general, without going into the amount of detail required by commercial licence examinations. Like the others in the series it contains the essential facts in a easy to read and understand style which not only helps to retain the important parts of the syllabus for that examination but can be used as a refresher for qualified pilots. It also contains additional material to help with differences training for more complex aeroplane types.
Chapters 1 to 5 of the book provide all necessary material for the Principles of Flight examination. Chapter 6 to 14, together with Chapter 4, cover the Aircraft General syllabus. Chapter 7 is not currently required for PPL theory exams, but contains essential information for certain differences training.
While updating this edition, the author has taken the opportunity to revise and increase the number of specimen questions, including general revision questions at the ends of Chapters 5 and 14. There is also a new chapter on propulsion systems which for the first time includes descriptions of turbine and electric engines.
The most important parts, especially those relating directly to safety, are covered in detail. However, the coverage of parts which the author considers less vital is only sufficient to give a basic understanding of general structure. It is always advisable to improve one's knowledge, and pilots should strive to learn as much about their aircraft and its environment as possible. Pilots must refer to the Flight Manual and other official documents for accuracy and confirmation before flight.
This is especially true because this document is not amended as legislation changes.
David Cockburn served for many years in the Royal Air Force as a pilot and flying instructor, amassing nearly 6000 flying hours including over 1000 hours instructing on jet trainers and 1000 hours on light piston aeroplanes. During that time he specialised in teaching mainly visual navigation techniques to pilots and navigators in the air and on the ground. He holds a UK Airline Transport Pilots Licence, and since leaving the RAF has worked as a ground instructor in professional flying training schools in this country and abroad, and is the author of several professional training books and manuals. While employed by the UK CAA and subsequently, he has received awards for his work to improve General Aviation safety, and continues to give flying instruction at flying clubs to PPL and IMC rating students. Having decided to concentrate on private pilot training, it became apparent that students and private pilots found it difficult to find the practical and important information they needed from the detailed descriptions in the available textbooks.
---
£18.00 £18.00 inc. VAT (Exempt)*
---
Share this product:
---
Related products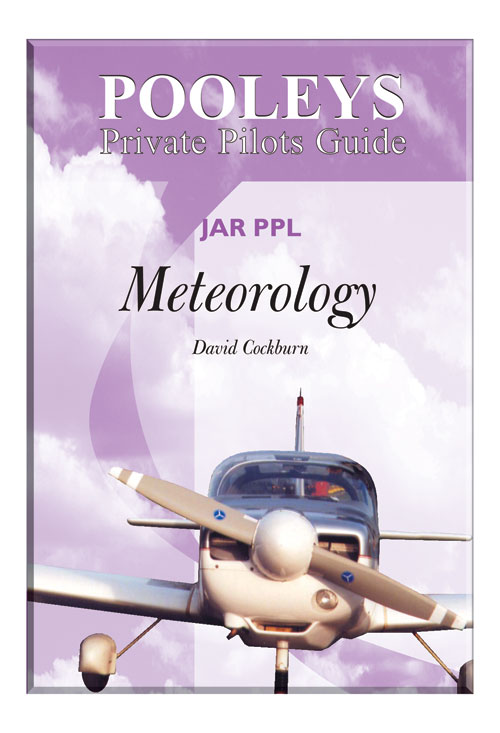 Meteorology - David Cockburn
£18.00
£18.00 inc. VAT (Exempt)
View Product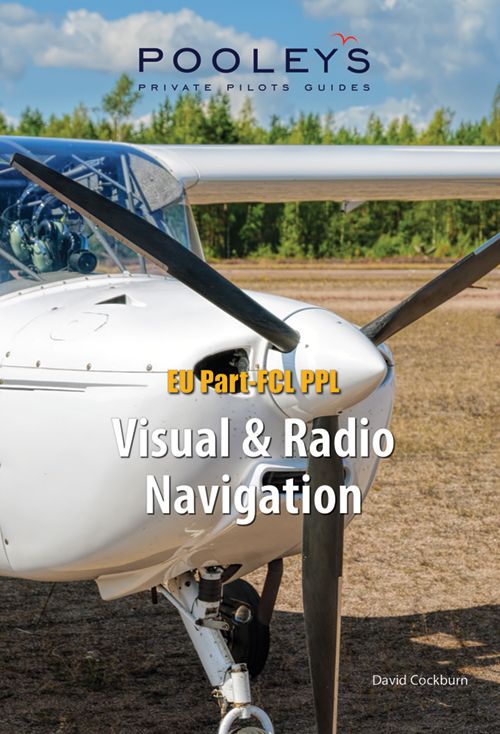 EU Part-FCL Visual & Radio Navigation for the Private Pilot - David Cockburn (New 2nd Edition)
£18.00
£18.00 inc. VAT (Exempt)
View Product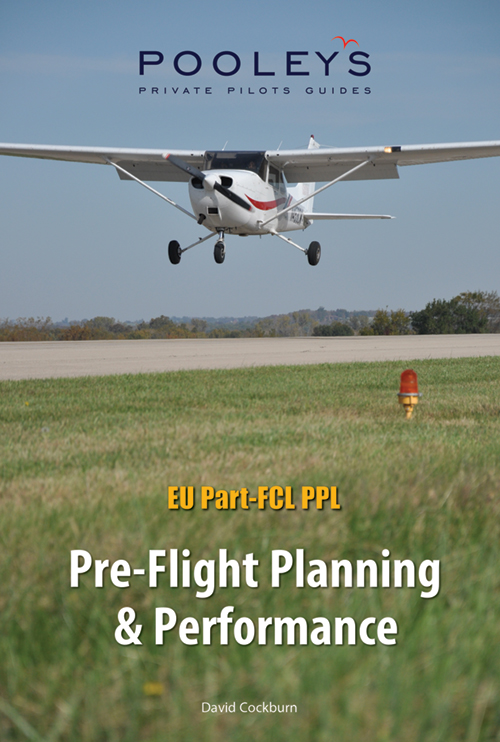 EU Part-FCL Pre-Flight Planning & Performance for the Private Pilot - David Cockburn (New 2nd Edition)
£18.00
£18.00 inc. VAT (Exempt)
View Product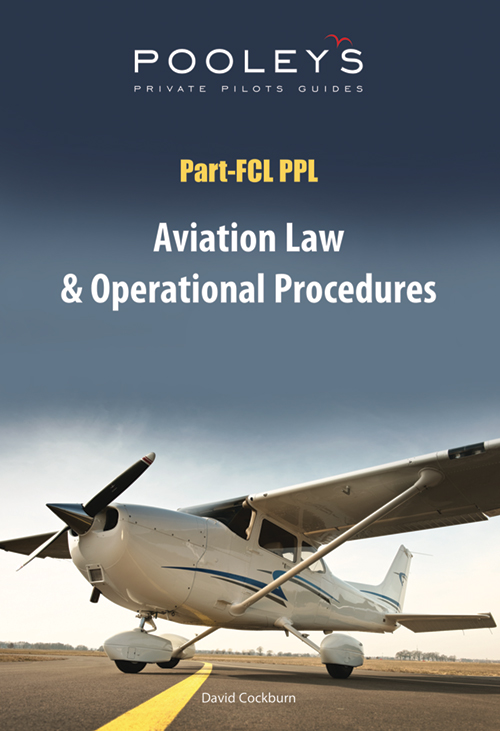 EU Part-FCL Aviation Law & Operational Procedures - Cockburn
£18.00
£18.00 inc. VAT (Exempt)
View Product