Pilot's Starter Kit - PPL Helicopter (eBooks & Book Bundles)
Pooleys stock code: PSK BND HELI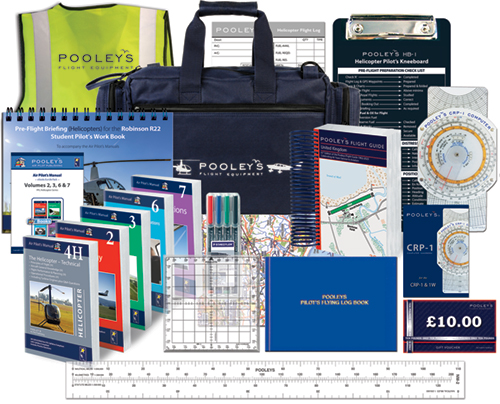 A first class starter pack for the Helicopter Pilot.
– Now includes access to the Pooleys Aviation Academy worth £129.00 –
This pack contains the following items:
Pre-Flight Briefing Helicopter Robinson R22 or Guimbal Cabri Work Book
Set of 5 x Air Pilot Manuals (Vol.2, Vol.3, Vol. 4H, Vol.6 & Vol.7) Books and eBooks.
Pooleys CRP-1 Flight Computer.
Pooleys PP-1 Protractor.
Pooleys NM-2 Scale Ruler.
Pooleys HB-1 Kneeboard & Log Pad.
CAA 1:250,000 chart of your local area (please specify area required).
Set of Permanent Lumocolour Markers.
Pooleys PPL Log Book.
Pooleys Spiral UK Flight Guide (latest edition).
Pooleys FC-8 Flight Bag
Pooleys High Visibility Jacket
Pooleys £10 Gift Voucher.
BUY THE COMPLETE KIT AND SAVE £141 IF PURCHASED SEPARATELY!!
PLEASE NOTE: Pooleys eBooks are only suitable for use on Apple iPads or iPhone devices and Android Devices. (Not Apple Mac, iMac or PC)
PLEASE CHOOSE YOUR CHART and PFB(H) WORK BOOK FROM THE OPTIONS BELOW.
---
Chart:
Choice of Work Book:
£325.99 £325.99 inc. VAT (Exempt)*
---
Share this product:
---
Related products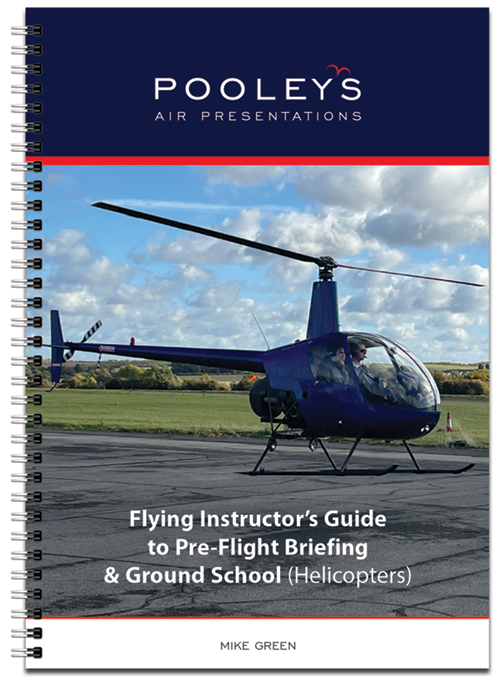 Pooleys Flying Instructor's Guide to Pre-Flight Briefing (H)
£15.00
£15.00 inc. VAT (Exempt)
View Product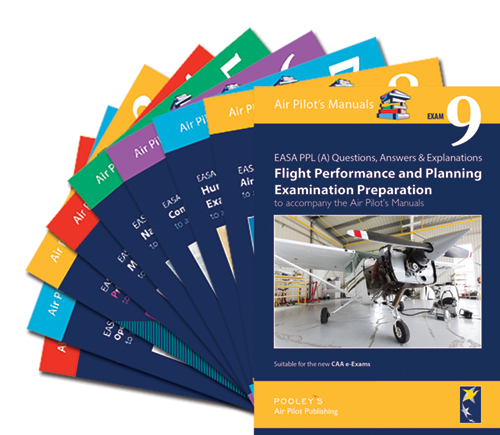 Q&A Examination Preparation Books 1-9 for PPL (A)
£68.95
£68.95 inc. VAT (Exempt)
View Product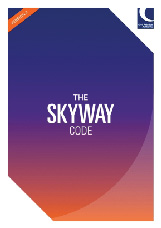 CAP 1535 – The Skyway Code Version 3
£12.95
£12.95 inc. VAT (Exempt)
View Product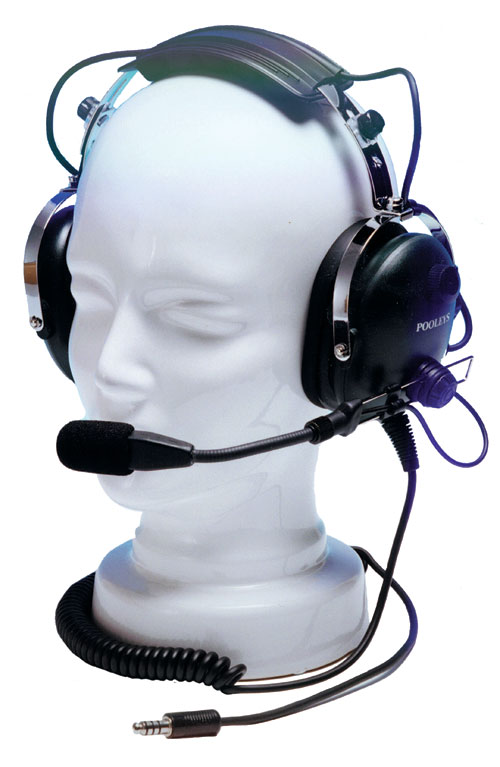 Pooleys Passive Headset for Helicopter Pilots + FREE Headset Bag
£124.99
£149.99 inc. VAT (20%)
View Product