XCP Professional - Aviation Maintenance Pack (UK ONLY)
Pooleys stock code: XCP123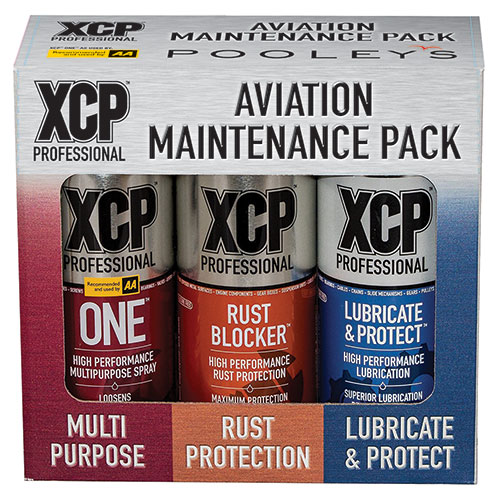 Please Note: Due to shipping restrictions this product can only be supplied to the UK at this time.
The XCP Professional Aviation Maintenance Pack contains everything you need to work on your aircraft, keep it running smoothly and protected against the elements! The pack contains the high performance XCP Professional sprays - XCP ONE (Multi-purpose); XCP Lubricate & Protect and XCP Rust Blocker – together with all the tools you need to use and apply the products. 
Pack Contains:
1 x 400ml XCP One
1 x 400ml XCP Lubricate & Protect
1 x 400ml XCP Rust Blocker
1 x Flexible Extension Lance (to fit XCP Rust Blocker Aerosol)
1 x Pencil Brush
1 x Microfibre Cloth.
– VISIT THE XCP WEBSITE HERE –
---
£21.66 £25.99 inc. VAT (20%)*
---
Share this product:
---
Related products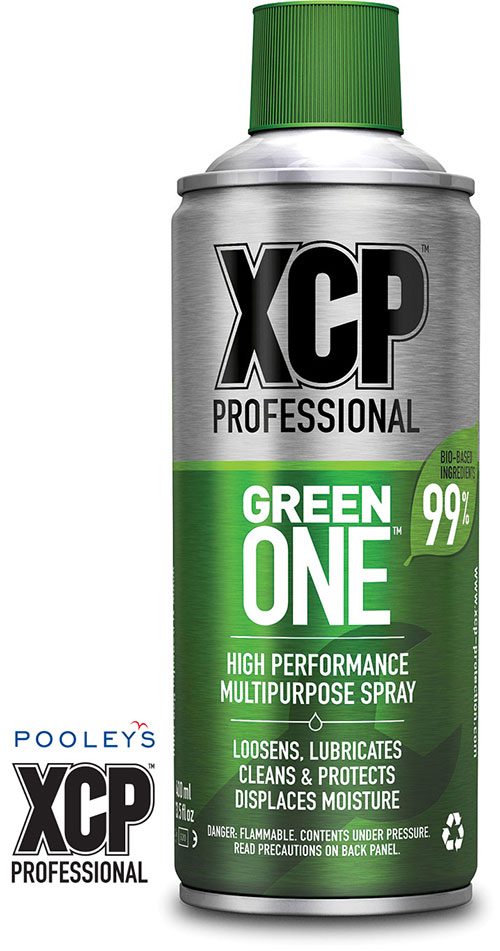 XCP Professional – GREEN ONE 400ml Aerosol (UK ONLY)
£3.40
£4.08 inc. VAT (20%)
View Product