Pooleys supports Youth and Education Support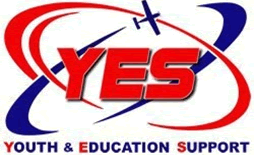 We are a UK-wide group and the Youth Education branch of the Light Aircraft Association, working together with LAA Clubs, leading industry companies, local education authorities, schools and universities and many others to encourage and inspire young people to take part in all sorts of activities connected with aviation.
Aircraft building projects (Build-a-Plane).
Training in meteorology, navigation and airmanship.
Exhibits and activities for young people at aviation shows.
Arranging talks and practical activity sessions for schools and youth groups.
Developing curriculum and classroom support. Arranging aviation activity days for schools.
Attending various public air-shows and events, with information and activities for children, and when possible a youth build-a-plane.
Production and demonstration of training equipment for navigation and radio communications.
Maintaining an independent web-based aviation information centre for youngsters.
Providing guidance on a future career in the varied world of aviation.
If you would like more information about Youth & Education Support or to see how you could help the charity, please visit www.yesflyers.org.uk
You can support YES with every purchase you make through the Pooleys website. You'll get a 5% discount off your order and YES will get up to 30% of the value of your order paid to them.
Use the promotional code 'YES' during the checkout stages.