Pooleys supports Flying Scholarships for Disabled People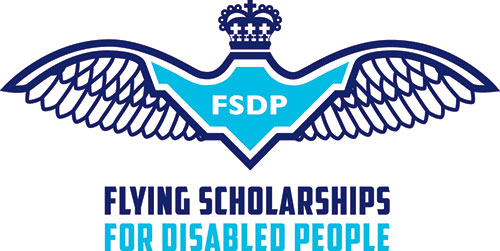 Flying Scholarships for Disabled People (FSDP), previously known as Flying Scholarships for the Disabled (FSD), is a charity that provides a 'once in a lifetime' challenge for disabled people to help them realise their abilities through the medium of learning to fly.
Whilst not a direct objective of the scheme most scholars do fly solo (or 'ghosted' solo) by the end of their training programme and some go on to achieve their Private Pilot's Licence.
All students who can satisfy their Chief Flying Instructor during a general handling flying test that they have reached an acceptable standard of competence, compatible with the nature of their disability, are awarded the FSDP "Wings" , based on the logo of the Royal International Air Tattoo.
If you would like more information on FSDP or if you think you could help the charity, please visit www.fsfdp.org.uk
You can support FSDP with every purchase you make through the Pooleys website. You'll get a 5% discount off your order and FSDP will get up to 30% of the value of your order paid to them.
Use the promotional code 'FSDP' during the checkout stages.