Pooleys supports Stratus Flying Charity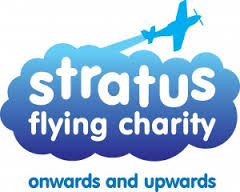 About Stratus
Our mission statement is simple and direct. To change lives through flight. 
Our goal is to not be type specific towards one particular cause but instead offer assistance to a variety of causes that need short and long term assistance such as helping prevent against malaria, treating avoidable blindness within developing countries and offering flight training programmes for injured ex-servicemen and terminally ill children.
Stratus offers dedicated long term solutions that help many people in need on a worldwide scale. We strive to achieve long term relationships with each beneficiary we help and to be a force for good in that region.
By focusing on long term solutions and sustainability your donations will go a lot further in having a positive impact towards those who need our help year after year.
Aviation professionals
Stratus was founded by aviation professionals who all share the same vision of making a difference through flight and to use their flying qualifications and passion towards helping those less fortunate.
Stratus is dedicated to delivering high standards of medical treatment as people living within developing countries have limited access to inadequate medical treatment. Many local clinics are overcrowded and simply don't have enough medical professionals to deal with the preventable illnesses that need medical treatment. Stratus will strengthen these local medical institutions, train local medical professionals and donate vital essential medical equipment to deal with the ever growing demands at these clinics.
Stratus launched in 2012, founded on the basis that we can make a difference through the power flight. We are looking to help thousands of people each year who suffer daily from preventable and curable diseases.
If you would like to know more about Stratus Flying Charity or if you want to help this charity, please visit www.stratusflying.com
You can support Stratus with every purchase you make through the Pooleys website. You'll get a 5% discount off your order and Stratus will get up to 30% of the value of your order paid to them.
Use the promotional code 'Stratus' during the checkout stages.
---